Space Saver Fiber Laser Cutter 3015H
| | |
| --- | --- |
| Category | Metal Sheet Cutting Machine |
| Brand | Senfeng |
| Model | 3015H |
| Country of origin | China |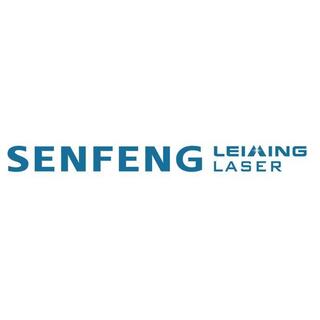 Jinan Senfeng Laser Technology Co Ltd
No.6333 North Lingang Road, Yaoqiang Street Office, High-tech Industrial Development Zone, Ji'nan, Shandong, China
Description
Senfeng 3015H is a kind of metal sheet cutting machine which has passed the CE from TUV, FDA and ETL. It is equipped with fiber laser device, 2 exchangeable working table, power from 1.5kw to 6kw.

Technical Parameters of Senfeng Fiber Laser Cutter

Model: SF3015H cnc fiber laser cutter
Working Area(mm): 3050 * 1530
Laser Power( KW): 1.5/2/3/4/6
Maximum velocity of movement(m/min): 130
Maximum acceleration(G): 1.0
X/Y Axis positioning accuracy(mm/m): ±0.05
X/Y Axis repeated positioning accuracy(mm): ± 0.02

Advantages-SF3015H Full Enclosed Fiber Laser Cutter

Closed Structure

Fully protected and enclosed, reduce laser damage;
Energy saving and environment-friendly

All Round Monitoring

Dual camera installed
Real time status monitoring

Autofocus Laser Head

Focal point automatically adjusted
multiple focal lengths applied
smart cutting for various thickness

Whole Machine Fit Into A 40HQ

Machine size is 2270mm*8300mm *2340mm (including Backing Board).
The whole machine can fit into a 40HQ without a frame container, which greatly saves freight cost.

Smaller Footprint, Wider Working Area

Machine size is 2270mm*8300mm *2340mm; the floor area is 22.2% less than before.
Larger cutting area with length increased by 50mm and width 30mm.

Intelligent CNC operating system

Adopt Cypcut numerical control system. With intelligent diagnosis, multi-threading operation, three-level perforation, laser energy control, adaptive edge-finding, automatic corner acceleration and deceleration, flight cutting, switching worktables, mechanical accuracy compensation and other features.

Strict Quality Inspection for 3015H Fiber Laser

1. Before assembly, check whether the shape and position tolerance of beam machining is within the design range to ensure the quality of equipment.

2. Installation, detection and fixation of guide rail and rack shall be assembled by professional and technical personnel on the rack and other important precision, the use of dry sub-table adjustment to ensure the normal installation of gear and rack.

3. By optical components with different combination, in conjunction with the software, can also be dynamic performance tests of machine, such as the positioning precision of machine can be measured, repetitive positioning accuracy and dynamic parameters, such as micro displacement precision machine tool vibration test and analysis, dynamic characteristics analysis of rack driving, driving system response characteristic analysis of the guideway dynamic characteristics analysis and so on, has a very high precision and efficiency, and process the data in a timely manner, provide the basis for the machine tool error correction.

What Materials Can a Fiber Laser Cutter Cut?

H series fibre laser cutter machine is used to cut mild steel, stainless steel, aluminum alloy, brass and other kinds of steel; applicable to sheet metal cutting, aviation, spaceflight, electronics, electrical appliances, subway parts, automobile, machinery, precision components, ships, metallurgical equipment, elevator, household appliances, gifts, arts and crafts, tool processing, advertising, various metal cutting industries.