Ultra Heavy Four-chuck Tube Laser Cutter SF12038HT
| | |
| --- | --- |
| Category | Tube Laser Cutting Machine |
| Brand | Senfeng |
| Model | SF12038HT |
| Country of origin | China |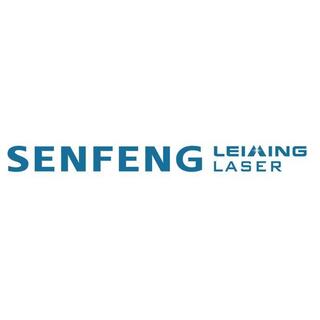 Jinan Senfeng Laser Technology Co Ltd
No.6333 North Lingang Road, Yaoqiang Street Office, High-tech Industrial Development Zone, Ji'nan, Shandong, China
Description
SF12038HT tube laser cutting machine is designed for ultra heavy tubes and profiles with laser power ranging from 4kw to 12kw. With its side-attached machine bed, it can achieve better stability, larger loading capacity and greatly improve shock resistance to ensure higher cutting accuracy. Four-chuck can be used for cutting in reversed ways to realize the whole pipe processing of long tubes and achieve zero tailings for larger material utilization and cost-saving.

Technical Parameters of Ultra Heavy Four-chuck Tube Laser Cutting Machine

Model: SF12038HT
Pipe processing range: Circular tube:Φ50~Φ380mm Square tube:50×50~250×250mm
Laser Power(kw): 4/6/8/12
Maximum Speed( m/min): 30
Positioning Accuracy(mm): ±0.1/10000mm
Repeated Positioning Accuracy(mm): ± 0.05
Maximum Rotational Speed(r/min): 30
Maximum acceleration( G): 0.3
Table Maximum Load(KG): 1000

Advantages of Ultra Heavy Four-chuck Tube Laser Cutter:

Wide range of processing capability

It can process round pipe, square pipe, rectangular pipe, L, U and H profiles
Dimension: round pipe Φ50mm-380mm,square pipe side length 50*50mm-250*250mm
Single tube maximum weight: 1T

Fast and accurate tube cutting

With advanced CNC bus system applied to 4-chuck delivering structure and Tubest 3D nesting software,

12038ht achieves most efficiency and minimum waste.

Application Materials Of Tube Laser Cutter

Cutting material: Carbon steel, stainless steel, aluminum alloy, brass, copper, galvanized steel, silicon steel, electrolytic steel, titanium alloy, manganese alloy, etc
Application industries:Ultra heavy tube cutting machine is widely used in aerospace, metal fabrication, machine manufacturing, rail transport, automobile manufacturing and food machinery.