IS-*M Integrating Sphere | Ulbricht Sphere | Optical Spheres
| | |
| --- | --- |
| Category | Integrating Sphere |
| Model | IS-*M |
| Country of origin | China |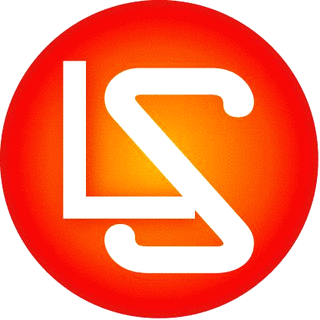 Lisun Instruments Limited
113-114, No.1 Building, Nanxiang Zhidi Industry Park, No. 1101, Huyi Road, Jiading District, 201802, Shanghai, China
Description
What is the Integrating Sphere?

Integrating sphere is widely applied in testing lumen, chromaticity coordinates, CCT, dominant wavelength and peak wavelength etc for light source or luminaries. The IS-*M is the tradiontal Integrating sphere, LISUN already stop producing it but instead with A molding technology integrating sphere IS-*MA

Specifications:

• Painting material of coating is according to CIE Pub.No.84 (1989)
• The sphere walls painting material is BaSO4 coating (PTFE material is option): ρ (λ) ≥0.96 (spectral range: 450nm~800nm) and ρ (λ) ≥0.92 (spectral range: 380nm~450nm)
• Fine diffuse with multiple reflections: Reflectance ρ≈0.8 and accuracy of ρ (λ) <1.5%
• Build-in all functional lamp testing jigs: for E40/E27, T5/T8/T12 tubes and the testing holder base for LED and other luminaires. All samples under test can be installed both up and down directions in the sphere.
• Power cable, power terminal and auxiliary lamp position are built-in (Auxiliary lamp is optional)
• Power cable and socket has been build-in. It is convenient to power on the lamp under test
• Two photo detector ports, one optical fiber port and temperature sensor hole are built-in
• The traditional integrated spheres is made up of several pieces. LISUN developed A Molding Technology to produce the integrating sphere which is more round and the test result is with more accuracy
• Build-in cross laser can help to install the standard lamp and the lamp under test in the center of the optical sphere

Applications:

The optical sphere works with a Spectroradiometer to do the photometry, colorimetry and radiometry parameters measurement.

• IS-0.3M/IS-0.5M is for LEDs, LED modules, mini LED bulbs & other small lamps. The flux testing range is 0.001 to 1,999 lm
• IS-1.0MA is for CFL or LED bulbs. The flux testing range is 0.1 to 199,990 lm
• IS-1.5MA/IS-1.75MA is for CFL, LED bulb and tube, fluorescent lamp, CCFL. The flux testing range is 0.1 to 1,999,900 lm
• IS-2.0MA is for HID lamps or high power lamps. The flux testing range is 0.1 to 1,999,900lm

How do you clean an integrated sphere?

Learn how to maintain the integrated sphere in top condition and extend its lifespan there. This is because the longer you keep this item clean, the more time it will last you. It is possible to use a knife to scrape away minor stains from the surface gently. To repair a prominent color, spray the area with special paint after scraping.

What does an integrating spheres measure?

The Ulbricht Sphere work with a spectroradiometer to measure single LEDs and LED lighting products light. LED's quality should be tested by checking its photometric, colorimetric and electrical parameters. Please click here to review more details for LPCE-2 High Precision CCD Spectroradiometer Ulbricht Sphere System.

• Colorimetric: Chromaticity coordinates, CCT, Color Ratio, Peak Wavelength, Half Bandwidth, Dominant Wavelength, Color Purity, CRI, CQS, TM-30 (Rf, Rg), Spectrum Test
• Photometric: Luminous Flux, Luminous Efficiency, Radiant Power, EEI, Energy Efficiency Class, Pupil Flux, Pupil Flux Efficiency, Pupil Factor, Cirtopic Flux, Plant Growth Lamp PAR and PPF

How do you calibrate an integrated sphere?

You need install the standard lamp in the center of the integrated sphere, then use the calibrating current to light on the standard lamp, close the Ulbricht Sphere and use LISUN LMS-9000 Software to start the calibrate procedure.