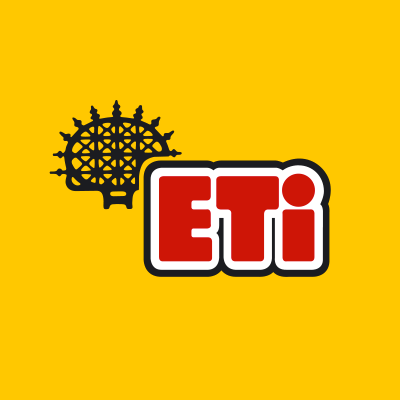 Send inquiry
About us
Eti Turkey:

Inspired by and named after the Hittites, one of the biggest civilizations of Anatolia, Eti started its activity in 1961 in Eskişehir, with its first facility personally designed by the Founder Firuz Kanatlı.

Always breaking new grounds throughout its journey of taste for over half a century, Eti has offered different perspectives and unique forms of eating experiences to snacks category over the years, with a diversity of new flavors. With its innovative approach, Eti has always been a brand changing consumer behavior and developing the industry.

Enjoyed and loved by all generations as one of the leading brands of Turkey's snack industry, Eti has offered many products which are the first of their kind in the country, and which have become an irreplaceable taste of daily life, including the first baby biscuit, the first digestive biscuit, the first packaged toast, the first sliced cake, the first moist cake, and the first gluten-free biscuit.

Currently performing production of a wide range of products including biscuits, chocolate & chocolate products, wafers, crackers, cake & pie, healthy & digestive products, breakfast products, frozen products, chilled snacks and baby products, Eti has eight manufacturing plants on a 430.000 square meter area in total, in Eskişehir, Bozüyük, Konya and Craiova, Romania.

With employment opportunity provided for approximately 7.000 people as one of the top 30 industrial corporations of Turkey, Eti has a distinct position as a strong Turkish brand successfully representing its country in global markets with a 100% domestic capital.

Eti has been among rare brands that have succeeded in creating an emotional bond with its consumers, and has played a significant role throughout years, not only in food industry but also in the development of bakery products and chocolate industry through the use of modern technology as well as in the development of bakery and production technology.

As one of the leading companies in the modern biscuit machine manufacturing technology in Turkey, Eti has also pioneered industrial cake production which has now become a major production sector. Performing activity at Eskişehir Organized Industrial Zone, Eti Cake Factory is among the top biggest cake production plants in the world, equipped with state-of-the-art production technology. Eti Machinery, providing Eti with the power to manufacture its own technology, has been carrying out R&D activities, in addition to manufacturing, for the development of new products and automation systems.

TPM (Total Productivity Management), described as "a war of civilization" by Firuz Kanatlı, the founder of Eti, was adopted as a factory management approach at Eti in 2003, bringing along many achievements. Thanks to the planned, diligent and persistent implementation of this management approach by its employees, Eti won "TPM Awards" 17 times by the Japan Institute of Plant Maintenance (JIPM). Eti has also won numerous other awards with many of its strong brands throughout the years. Eti has been ranked the first for many times in the category of biscuit and chocolate industry, in the list of "Most Favorite Companies of Turkey" by Capital Magazine.

Adopting the social responsibility approach, Eti has implemented various sustainable and distinctive projects in the fields of culture, art, environment and healthy living. Eti has provided diverse opportunities in many fields for the city of Eskişehir, where the company was born and from where it opened up to the world, with years of investment in an effort to contribute to the socio-cultural development of the city.

With its competitive power in global markets, coupled with an innovative perspective and its own manufacturing technology, Eti continues to bring pleasure and happiness with half a century's experience as well as top-quality, innovative and unique flavors.

Eti Europe:

ETi's journey of taste began in 1961 in Turkey with the sense of courage, devotion and innovativeness of a handful of people. ETi is now continuing the same tradition in Romania and Poland with an ambition to become one of the top brands in Europe and bring happiness to its consumers.

In 2015, ETi opened its first factory outside of Turkey, in the city of Craiova, Romania with an investment of over 50 million Euros. Spanning across 75.800 square meters with an 11.000 tons production capacity in its first year of operation, ETİ's factory in Romania became the company's production hub in the European Union and boosted ETi's business outside of its home base. At the moment, the factory produces brands such as ETi Puf, Crax and Tea Biscuits.

Starting from January 2018, ETi has begun its international expansion, starting to operate in Romania and Poland as ETi European Food Industries, with a portfolio of brands across Biscuits, Chocolate, Cakes, Wafers and Salty Snacks categories. Initially we focused on the selected brands which match the preferences of Polish and Romanian consumers thanks to their exquisite taste and texture. Furthermore, there is still a range of delicious products from the Turkish portfolio in different segments which will be introduced in Europe soon.

Apart from Romania and Poland, ETi European Food serves in various geographical areas including Albania, Bosnia, Bulgaria, Croatia, Kosovo, Macedonia, Serbia and Slovakia. ETi's business is continuously growing across Europe, proving that ETi sweets and salty snacks are perfect choice for European consumers.
Business type

Manufacturer

Main category

Food & Beverage

Main products

Biscuits, Chocolate, Wafers

Year established

1961

No. of employees

7000

Certification

ISO 9001, BRC

Trade names

Eti Biscuit

Export markets

Worldwide
Contact info
Address

Hoşnudiye Mah. Kızılcıklı Mahmut Pehlivan Cad. No:11 Tepebaşı/ESKİŞEHİR

Phone

+90 (222) 221 20 00

Fax

+90 (222) 221 55 00

Email

info@etiinternational.com

Website