Plastic Circular Greenhouse
| | |
| --- | --- |
| Category | Multi-span Greenhouse |
| Country of origin | China |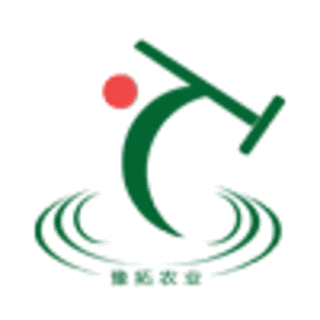 Henan Yutuo Agricultural Science and Technology Co Ltd
Zhengzhou Fruit Research Institute, CaAS (Zidong Road)
Description
Multi-span plastic circular arch membrane greenhouse

Steel structure multi-span plastic film greenhouse, structure is a number of monomer film connection, both heat preservation and moisture and save land, covers a small area, the scope of application is also very wide, has the advantages of long service life, low cost.

Introduction to greenhouse System

Main frame material

High quality hot-dip galvanized steel structure, Zinc-coating 275g/m2, service life over 20 years. All steel materials are field-assembled, no secondary processing required. The galvanized connectors and fasteners are not rusted for 20 years.

Covering Materials

Good light transmission, good heat preservation, heating block, strong tension. Compared with glass, low cost, service life: 5-7 years

Top window system

The roof window system is mainly greenhouse natural ventilation, so that the greenhouse to cool down at present, we round arch greenhouse, the top can be unilateral ventilation can also be bilateral ventilation.

Fan wet curtain system

Wet curtain fan system is an evaporative cooling and ventilation unit integrating cooling, ventilation, dustproof and odor removal. It can reduce air temperature and ventilation through air circulation.

Outside Shading System

The main function of the system is to cool and shade in the summer, so that the sunlight diffuses into the greenhouse to ensure that the crop is protected from glare of the sun.

FAQ

Q: Are you trading company or manufacturer?
A: We have own steel structure production and processing factory, will offer competitive price with high quality products.

Q: What is the purchasing process?
A: Customer supply project information - HUIJING supply design proposal and quotation - Design and quotation confirmation - Customer visit - Order confirmation - Production - Shipments - Installation guidance

Q: How to confirm products quality?
A: Welcome to visit our factory. You can check our certificate to show you our product is best quality or You can visit sample of completed greenhouses in nearby your place

Q: How to install and assemble the greenhouses?
A: Our greenhouse is prefabricated, easy to install. We can supply installation instruction or on-site installation technical guidance.

Q:Can I get samples?
A: Some parts on hand can be sent to you for free.Transportation cost will be required.

Q:Can I get drawing pictures according to my request?
A: Please let me know your thoughts.Our design team can make out perfect drawing images for you reference.

Why Choose Us

1. Professional technical, production, sales team for more than 11 years
2. perfect design and engineering experience in both domestic and foreign markets
3. Own steel structure production and processing factory, with competitive price and quality products.
4. Complete pre-sales and after-sales service with on-line and on-site technical assistance.