Coextrusion ABA Bubble Wrap Machine
| | |
| --- | --- |
| Category | ABA Coextrusion Bubble Wrap Machine |
| Country of origin | China |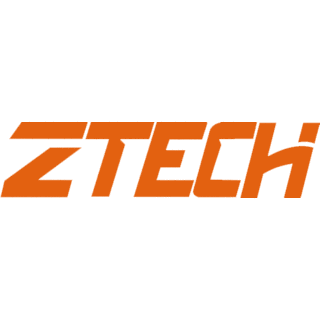 Ztech Plastic Machinery Manufacturing Co Ltd
No.2, Yongan North Road, Yange Industrial Park, Lunjiao Town, Shunde District, Foshan City, Guangdong Province, China
Description
Co-extrusion ABA bubble wrap machine consists of a main extruding system, a forming system, a winding system and an electric control system. Main extruding system controls PE layer, PP layer and bubble layer separately via 3 single screws. Thickness and flow can be separately controlled in each layer, ensuring better product quality.

Application

Co-extrusion ABA bubble films, which are primarily used in high-end products such as automobile parts packaging, high-end cigarette and alcohol packaging, precision instrument packaging and packaging of ceramics, glass and optical instruments, bears more pressure than regular bubble films. Because of its shock-proof, moisture-proof and wear-proof ability, co-extrusion ABA bubble films quickly made its way to becoming the most popular packaging material.

Features

1. Our co-extrusion ABA bubble wrap machine has very high production capacity, with a maximum speed of 50 meters per minute.
2. This bubble wrap machine has very good quality. Ztech's forming cylinder mold is designed with an up-to-date vacuum system, with special steel sheets to prevent wearing, and with a dual pipe cooling system to realize better and more even cooling effect. Ztech's unique T-die design is of vital importance to producing high quality bubble films. Precise T-die materials makes products even in thickness, realizing an easier operation flow and prevents glue leakage. Ztech's screw design makes recycled materials 100% usable, ensuring that bubble are even in thickness and better in quality.
3. This bubble wrap machine comes with a strict safety system. Emergency stop button can stop the entire machine, including circuits, extruders and cylinder of roller. Protective barriers are installed on all important parts, all actions halt automatically to prevent damage whenever protective barriers are opened.
4. This bubble wrap machine has very good composite effect. Up-to-date technology ensures that its composite effect stands out.