Series 11 Single Row Cross Roller Slewing Bearing Internal Gear
| | |
| --- | --- |
| Category | Series 11 Single Row Crossed Roller Slewing Bearing |
| Brand | Helin |
| Country of origin | China |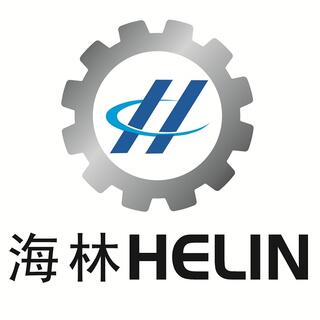 Xuzhou Helin Slewing Bearing Co Ltd
Liancheng Road, Tongshan, Xuzhou, Jiangsu, China
Description
Characteristic of structure, performance and application

The single row crossed roller slewing bearing is composed of two seat rings, which design in compact structure and light weight, the clearance is small when assembly, so need high precision. The roller are 1:1 cross arranged, it can bear the axial force, tilting moment and relatively large radial force. It is widely used for hoisting, transportation, construction machinery, and the military products.

Our advantage:

1. Fast: Be good at adapting, simple organization, high working efficiency, be creative and accept all kinds of customization.

2. Flexible: streamlined personnel, short communication path, and problems can be solved quickly, perfect after -sales services.

3. Efficient: employees have higher comprehensive ability, high work efficiency, high output, good quanlity and short product delivery time.

Why choose Helin:

1. Helin slewing bearing is located in Xuzhou, a very famous Construction Machinery Base, and has its own stable, technically sound design, development, and manufacturing team.

2. The physical factory has a strong R&D team, and production equipment is advanced, production equipment is continuously increased and updated, and there are molding batch production lines with clear division of labor and high production efficiency. (Standard models with raw material in stock, delivery time within 7 days.)

3. The slewing bearing is exported to more than 30 countries, which obtain high praise and recognition from customers all over the world.And our engineer can come to your country to do measurements.

Note:

1. n1 is the nos of lubricating holes.Oil cup M10×1JB/T7940.1~JB/T7940.2.The Oil nipple's location can be change according to the user's application.

2. n-φcan change to tapped hole, the diameter of tapped hole is M, depth is 2M.

3. The tangential tooth force in the form is the max tooth force, the nominal tangential tooth force is 1/2 of the max one.

4. "K" is addendum reduction coefficient.