ME001-3 Electric ICU Weighing Bed
| | |
| --- | --- |
| Category | ICU Patient Bed |
| Model | ME001-3 |
| Country of origin | China |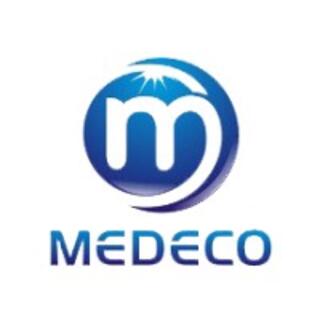 Shanghai MedEco Industry Co Ltd
No. 108 Wuxiang Road, Shanghai, China, 200000
Description
• ABS head & foot boards can be removable.
• ABS side rail, 4-piece, tuck away type with safe lock.
• Bed sheet top made from perforated steel, epoxy powder coated and baked finish, can be X-ray.
• Bed framework made from mild steel ERW rectangular tubes.
• Central locking foot pedal control with casters dia. 150mm.
• Built-in controller in ABS railing.
• Nurse-lock controller box.
• Its in-bed scale system increase efficiencies by taking accurate weight readings with the patient in any position.
• Integral Patient Bed Exit Alarm, audible alarm if the patient exits the bed.
• Dimension: 2150*1030*500mm
• 5 functions:
Backrest lifting angle: 80°±5°
Kneerest lifting angle: 40°±5°
Trendelenburg: 12°
Reversed trendelenburg: 12°
Height adjustment (without mattress): 500-750mm
• With drainage bag holders
• With telescopic SS IV pole and previsions.