3.50-5 Long Life High Safety Forklift Solid Tire
| | |
| --- | --- |
| Category | Forklift Solid Tire |
| Country of origin | China |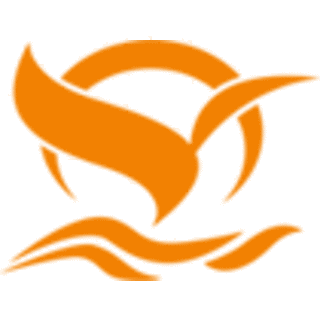 Zhejiang Tong Chao Industry And Trade Co Ltd
Jinhuyang Development Zone, Zhuao Town, Sanmen County, Taizhou, Zhejiang, China
Description
Solid tires is a suitable low-speed, high-load operation, industrial vehicle tires. Its long service life, high safety coefficient, good wear resistance, tear resistance, fatigue resistance, maintenance-free characteristics and widely used in various industrial vehicles, engineering machinery, port, airport, railway and medium-sized industrial and mining enterprises and various flat and trailer vehicles in areas such as cargo handling workplace.

Size:

4.00-8;15x41/2-8; 5.00-8; 16×6-8; 18×7-8; 21×8-9; 23×9-10; 27×10-12; 6.00-9; 6.50-10; 200/50-10; 7.00-9; 7.00-12;7.00-15 ; 7.50-16; 8.25-15; 8.25-12; 8.15-15; 8.25-20; 7.50-20; 250-15 ; 9.00-16; 300-15; 28×12.5-15; 32×12.1-15; 9.00-20; 10.00-20; 11.00-20; 12.00-20;14.00-24

Tyre character:

1. anti-resistance tread design with excellent traction performance and durability;
2. the unique tread formulations to improve the wear resistance and life of the tire;
3. strengthen the sidewall, the shoulder design increases the life of the tire.

Technical Information:

1. Conforms to all Tire and Rim Association Standards
2. Soft Ride, Euro Profile Available in Black and Non-Marking White
3. 3-layer compound Construction design for No Flats.
4. Cushion Center and Concave Sidewalls Reduce Heat & Vibration for a Soft Ride & Long Life
5. Steel Reinforced Base Maintains Absolute Rim Fit, and Prevents Spinning
6. Non-marking and click and press on are all available
7. Full range sizes and various pattern,suitable for forklifts, trailers and other transmission machinery.
8. High quality with competitive price and service

Forklift solid tire has high elasticity, strong heat dissipation, good wear resistance, better stability, larger area contacting the ground, strong grip ability, long service life, low deformation rate, less impact on forklift, reducing the maintenance cost of forklift and increasing the comfort of driver. The solid tire carcass is made of all rubber, which ensures the puncture resistance of the tire to the greatest extent, and fundamentally eliminates the hidden danger of tire puncture of industrial vehicles in the process of bearing and running and in the harsh working environment. The solid tire has small load shape variable and good operation stability. Because it is stab-resistant and tear resistant and does not need inflation, it avoids the heavy labor of frequent tire repair and replacement, and can improve the utilization rate and work efficiency of the vehicle.