C1210G 12MP Color Diagnostic Monitor
| | |
| --- | --- |
| Category | Mammography Displays |
| Model | C1210G |
| Country of origin | China |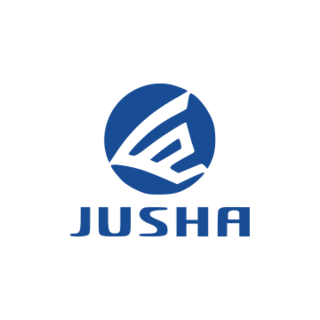 Nanjing Jusha Display Technology Co Ltd
301, Hanzhongmen Street, Nanjing, China, 210036
Description
12MP dual-screen medical-grade color monitor. With seamless dual-screen, Full Screen Uniformity, 16-bit and 3D LUT, 10-bit color depth, medical images are accurate and consistent. Electric Rotatable Front Sensor together with Jusha QA software guarantees long-term quality. Other shortcuts help users boost their productivity.

Features:

1. Full Screen Uniformity

Through the pixel-by-pixel full-screen brightness uniformity calibration, the difference in brightness and color temperature of different screen areas caused by the characteristics of the liquid crystal panel can be effectively reduced. Ensure that any area of the entire screen conforms to the DICOM standard, which can significantly reduce missed and misjudged diagnosis.

2.Jusha Qualitas QA software

Jusha self-developed QA software can help IT managers do local and remote DICOM check and calibration. Scheduled tasks, embedded QA, centralized device management and many other features are easy and intuitive to operate.

3. Human Detection

Human detection feature will turn off the monitor when no person is presented. This prolongs the monitor's life cycle, and helps save energy.

4. Electric Rotatable Front Sensor

Invisible electric rotatable front sensor maximizes the screen-to-body ratio on the front of the display, pursuing a perfect balance between practicality and comfort.

5. Radiology and Pathology Mode

Set accurate and corresponding display calibration curves for different application scenarios to make diagnosis faster and more accurate, and make pathological detection more efficient. A single monitor can meet different standards for radiological and pathological modes.

6. High Brightness

Brightness is one of the most important performance indicators of medical displays. High brightness can achieve a larger dynamic range and more gray-scale details, which can help locate the lesion and improve the accuracy of diagnosis.

7. 16-bit LUT

The 16-bit lookup table further reduces the DICOM error, and the distinction between two adjacent gray scales is more obvious, which is conducive to the diagnosis of the early lesion tissue with the smallest gray scale difference from the normal tissue.

8. 3D LUT

The 3D LUT reveals the accurate color points in the three-dimensional color space, and can handle all display calibration issues, from simple gamma values, color ranges and tracking errors, to correction of advanced non-linear properties, color crosstalk (decoupling), Hue saturation, brightness, etc.

9. Integrated Dual-screen

This technology can display images from two JUSHA C1210G, eliminating the problem of inconsistency between the two screens caused by the difference of the screen itself, giving the final image result more accuro ite and perfect.

10. Color Temperature Calibration

Multiple color temperature provides user options for better personal preference.

11. Electrical Height Adiustment

Stable and reliable motor adjustment. The display can be adjusted to a comfortable height only by pressing the button with one finger.

12. Ambient Light Adaptive

The monitor measures the ambient light in real time, and adjusts the display accordingly to ensure accurate diagnosis.

13. Keyboard Light

The bottom side of the monitor is equipped with a controllable keyboard light, and the colo temperature is matched with reference to the standard reading environment to reduce the irritation to the doctors eyes and does not affect the display of medical images on the monitor. It also illuminates the keyboard, which is convenient for doctors to write reports.

14. Smartouch

Medical image diagnosis usually requires high brightness, and long-term use of high-brightness displays will damage your eyesight. In order to solve this problem, we provide a one-key brightening function. You can use a simple shortcut key to switch the display brightness between normal and maximum, providing great convenience for your work.

15. Spotlight Mode

Spotlight feature helps doctor to focus on certain area, better analyze tiny details

16. HDMI Loop Output

4K HDMI loop output provides great convenience for large meeting and teaching.

17. Text Mode

Based on integrated dual screen, one signal can be set to text mode for browsing web pages and writing reports, and the other signal can be used for diagnosis meeting medical standards.

18. CGA

JUSHA color grayscale auto-calibration technology (CGA) can distinguish the color from the grayscale pixel, invoke DICOM curve calibration for grayscale images, and GAMMA calibration for color images. CGA makes it possible for the perfect coexistence of grayscale and color images, and guarantees the diagnostic accuracy

19. Energy Efficient

With minimum power consumption of 0. 5W, the monitor is eco-friendly and energy-saving the LED backlight lifespan is also longer.