Three-Door Sloping Top Cabinet With Lock
| | |
| --- | --- |
| Category | Stainless Steel Change Room Locker/Cabinet |
| Country of origin | China |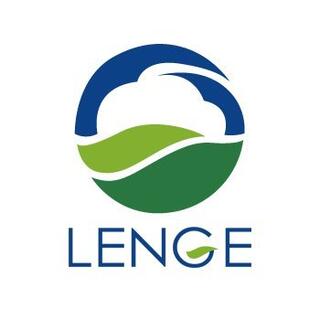 Wuxi Lenge Purification Equipments Co Ltd
Block 1#, Shuangxin Economic Park, Xuelang, Wuxi City, Jiangsu Province, China
Description
The cabinets are made from stainless steel and are ideal for keeping changing rooms and work areas neat and tidy. This is easier to clean and prevents objects from being placed on top of the cabinet. These lockers are provided with strong doors, handles and locks that ensure security of important objects.Ideal for food service, wash-down and clean room environments.

Characteristics and Features:

• Chemical resistant - ideal for laboratories containing Corrosive medium.
• Particle-less perfect for the biotech and semiconductor industries.
• Rust-free and moisture proof structure is ideal for wet/high humidity environments.
• Tough surface is ideal for areas subject to heavy impact, heat, and abuse.
• Ease of sanitization is perfect for areas which are subject to continuous cleaning or sterilization.
• Door hinges for sheet steel doors made of stainless steel.
• Wide variety of interior fitting solutions for any requirement.

Product Details:

Design Type: Customized
Overall L x W x H(mm): Customized
Material: Stainless steel
Surface Finish: Polished
Electrostatic Powder Coating: Customized
Color: Stainless steel/Customized
Door Type: Customized
Lock Type: Customized
Top Type: Flat/Slant
Door Handle Type: Customized
No. of Lockers/Doors: As Per Client Required
Capacity (kg): As Per Client Required

Dimensions:

NO. | 1 | 2 | 3
Overall Size LxWxH(mm) | 1200×450×1800 | 900×320×1200 | 1300×450×1800

The dimensions listed are for reference only. All products can be customized according to customer requirements.