MTPU Adults Yoga Mat
| | |
| --- | --- |
| Category | Mat |
| Country of origin | China |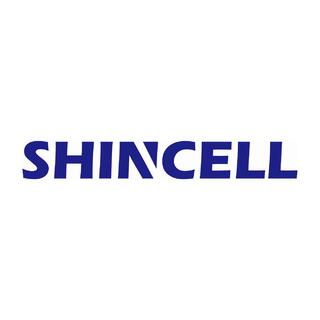 Suzhou Shincell New Material Co Ltd
Zone 2, B, 20 Datong Road, Suzhou High-tech Zone
Description
MTPU Adult yoga mat is the main yoga mat of Shincell, currently Shincell is the world's first manufacturer of mats using pure TPU material, MTPU adult yoga mat wear resistance and tensile properties far more than ordinary foam, and then use the original non-cross-linked supercritical physical foaming technology, the mat is non-toxic and tasteless, safe and environmentally friendly, recyclable, is the first choice of yoga enthusiasts. Excellent resilience can give yoga practitioners good support and protect the main joints from injury. Ultra-lightweight material, easy to carry around .

Material:
M-TPU, TPU microcellular foam sheet foaming material(bio-based is also available)

Regular size:
1830mm*610mm*5mm (Size can be customized)
Length: 1830mm Width: 610mm Thickness: 5mm Weight: 1200g

Features of the adult yoga mat:
• Safe, Environmentally friendly and Recyclable
• Free of chemical solvents and glue
• Non-toxic and odourless
• Lightweight
• No cracking, no crumbling
• Good stability, no deformation
• Highly soft and elastic
• Protect sensitive joints
• Wear-resisting
• Built to last a lifetime
• Anti-bacterial & mold

Packaging:
Strap/PE film + carton
(Packaging can be specified according to customer requirements)

Laser embossing:
Embossing can be customized

Delivery time:
Sample: ready-made color and embossing,about 3 days
Mass products: ready-made color and embossing, about 30 days
Customized products: custom colors or embossing, about 3-5 months

Shincell's solution for mats:

The problem:

At present, we found that the yoga mat materials on the market are PVC, EVA, TPE, flax, rubber, and most of them are labeled as "non-toxic and no smell, environmental protection", but many of the actual products not only have a pungent smell, but also have been tested for chemical reagent overload, which makes us feel that this market really needs a new material to subvert. People in the field of materials research and production know that both PVC, EVA or TPE, and even rubber, even if their raw materials from certain plants in nature, they will add many chemical reagents in the processing of finished products, such as foaming agents, the most commonly used foaming agent is AC foaming agent, also known as azodicarbonamide, the byproduct formamide is a carcinogen, if residues of A little on the material, will cause irreversible damage. In the market a lot of playing "non-toxic environmental protection" yoga mats and babyplay mats, there are some formamide residues and exceed the standard, which has caused many people trouble.

When our material appeared on the market, everyone was amazed at its performance and characteristics, and gave us great confidence in our efforts to promote this material!

The solution:

Our raw material is TPU, Thermoplastic Polyurethanes, which is an environmentally friendly material and also bio-based TPU. TPU itself is a highly abrasion resistant, high strength and high performance material. Our raw materials are from the world's top material companies, such as BASF, Huntsman, DuPont and so on. Our foaming technology is supercritical physical foaming, using nitrogen and CO2 in the air for foaming, the whole production process is non-toxic, non-smell and environmentally friendly, the foaming sheet is also truly non-toxic, non-smell and environmentally friendly, because the physical foaming process does not have any cross-linking reaction, so our products can also be recycled, the implementation of closed-loop use of materials.

Many mats on the market after a period of time will appear slag, the phenomenon of deterioration in performance, the performance of our mats of raw materials TPU itself determines its durability, wear-resistant function, the product is very safe for children to use and very reassuring for adults to use.