18,000L/hr type High Vacuum Transformer Oil Recycling Machine
| | |
| --- | --- |
| Category | Transformer Oil Regeneration System |
| Country of origin | China |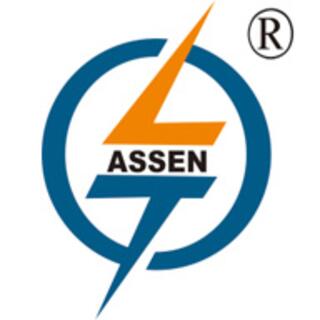 Chongqing Assen Power Equipment Co Ltd
No.31-7 Center Plaza, Shapingba District,Chongqing City, China
Description
ZYD-I Transformer Oil Regeneration Plant is designed to extend transformer service life by restoring the dielectric strength and chemical composition of dielectric insulating oil.

18,000L/hr Transformer Oil Recycling Machine

Introduction:

To handle electrical stresses, transformer oils are required to have better dielectric strength. Lower residual water, gas, and contamination content must be maintained to reduce the speed of oil aging. All of these operations are performed using the transformer oil recycling equipment.

ASSEN ZYD transformer oil cycling machine can be performed individually or simultaneously based on the various conditions of the mineral oil and customer requirements. It can fast remove moisture, gas, particles, acidity, free carbon, and other soluble oil decay products in transformer oil, mutual inductor oil, cable oil, and circuit breaker oil, and restore the property of insulating oil.

What benefits can the transformer oil recycling machine bring to you?

1. Improved insulation properties of the oil
2. Lower maintenance and replacement expenses
3. Better the insulation of transformer, longer the life of the transformer and lesser the breakdown of the transformer
4. Lesser breakdowns and failure of the transformer results in uninterrupted power supply
5. Longer the life of the transformer asset, good returns on investment of the asset

Features:

1. Double-stage vacuum system, strong power of vacuum evacuating, ultimate vacuum value ≤5Pa
2. Two vacuum separating chambers, efficient oil film sprayer, increasing separating size and separating time to ensure the dry-level and dielectric strength improving greatly.
3. T model film evaporation technology, combined with unique and advanced dewatering, degassing components, can rapidly and effectively separate water, gas from oil.
4. Multi-stage precision filtration system, mesh filtration combined with molecular adsorption technologies.
5. Using a low load heated surface with 1.5W/cm2, it can warm-up temperature around, and a heat radiation container can uniformly warm up the oil.
6. New-tech liquid level sensor, interlocked protective system, and pressure protective system to ensure machine operation easily and safely.
7. Functions of live line work onsite, vacuum drying, and vacuum oiling.

Delivery:

ASSEN warrants the plant supplied under this specification against defects in material and workmanship under normal use and service for a period of twenty-six (26) months from the date of shipment or twenty-four (24) months after the start-up of the system. ASSEN's obligation under this warranty is limited to repairing or furnishing, a similar part to replace any part, which was proven to be defective within the warranty period.

1.We customize the machine to your requirements.
2.We have more than 20 years of export experience.
3.We offer our customers high-quality products at a competitive price.
4.We offer our customers excellent after-sales service.
5.We are not satisfied until our customers are satisfied.