YJS-515 RTV-2 Silicone Rubber Making Mold for Plaster Casting
| | |
| --- | --- |
| Category | Gypsum Molding Silicone |
| Model | YJS-515 |
| Country of origin | China |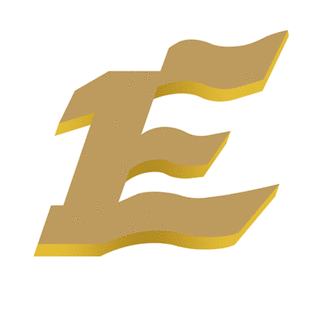 Shenzhen YiJiaSan Silicone Co Ltd
No. 25, Baolong 1st Road, Nanyue Community, Baolong Street, Longgang District, Shenzhen, China
Description
YJS-515 is soft silicone with hardness Shore A 15. It is a kind of of two- component materials consisting of a flowable part A which when mixed with the curing agent or catalyst, cures at room temperature by a condensation recation. It is widely used for making molds for candle, soap, wax, plaster cornice, small crafts etc.

Features:
• Amazing fluidity and easy to operate
• Complex design available
• Not Oily
• Stable quality, non-toxic and odorless catalyst provided
• Easy de-molding
• Excellent tension and tear strength
• High performance in duplication
• Shrinkage is almost zero (below 0.2)
• Excellent resistance to weather, temperature, aging, acid and aging-proofing.

Using instructions:
Step 1: Prepare and clean the prototype.
You must make sure your original molds perfect. fix the original mold on a board , then using some assistant material(like cardpaper) to make a frame for to surround the prototype. The frame is no need ,if we make the mold by brushing way .

Step 2: Take the silicone and catalyst as the ratio 100:2 (silicone:catalyst=100:2) ,mix the silicone rubber and catalyst evenly.
*Notes: Molding silicon rubber is a kind of flowing liquid and it contains two parts. Part A is a kind of flowing liquid and part B is the curing agent. Remember to mix part A and part B evenly, otherwise the silicon rubber will be partly solidified and this will bring troubles for your final operation. What's more, the finished molds will have a short life. All of these will cause a waste of silicon rubber.

Step 3: Vacuum pumping
After mixed the silicone evenly, it is better to release the bubble by Vacuum pumping.

Step 4: Pouring cast or brushing cast
After released the bubble, we can pour/brush the silicone rubber on the prototype
*Notes:Please finished all the steped within the operation time .If not it will cause cross linking reaction, and no more further steps will be available.So,we have to pay attention to the pot life and curing time.

Appearance:
Part A: Silicone rubber is a white liquid
Part B: Catalyst is a non-toxic and odorless liquid, white transparent color.
ATT: We can provide fast/medium/slow catalyst of for hot, warm or cold season.

Shelf life:
When stored at or below 32°C (89.6°F) in the original unopened containers, YJS-5 series Silicone Base and its Curing Agents have a usable life of 12 months.