Soft Liquid Silicone Rubber for Makeup FX
| | |
| --- | --- |
| Category | Makeup FX Silicone |
| Country of origin | China |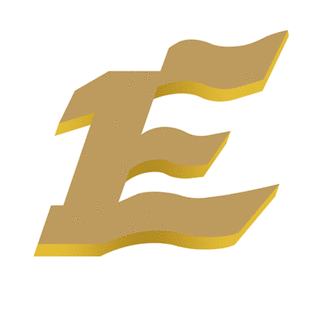 Shenzhen YiJiaSan Silicone Co Ltd
No. 25, Baolong 1st Road, Nanyue Community, Baolong Street, Longgang District, Shenzhen, China
Description
YJS-8 series life casting platinum cure, skin-safe silicone rubber is great to make for artificial limbs products such as duplicating for somebody's hands, fingers, feet, other human organs, making movie special efforts or orthotic making and orthopedic applications etc.

Features:
• Odorless
• Long casting
• Skin safe & medical grade
• Easy processing - mixing ratio 1 : 1
• High tear and tensile strength
•Adjustable working time and curing time

Processing:
1. Mixing the two components The components A and B are mixed by weight in the above indicated ratio. The mixing can be carried out either by hand or using a low-speed electric or pneumatic mixer to minimise the introduction of air and to avoid any temperature increase. It is also possible to use a special mixing and dispensing machine for the two silicone components. Further information is available upon request.
Degassing The mixture should be degassed preferably at 30 to 50 mbar to eliminate any entrapped air. If a dispensing machine is used, the two components are degassed separately prior to mixing. The silicone mixture expands to 3 to 4 times of its initial volume and bubbles rise to the surface. The bubbles progressively disappear and the mixture returns to its initial volume after 5 to 10 minutes. Wait a few minutes to complete the degassing and then flash the vacuum. The silicone is ready for pouring, either by gravity or under low pressure. Note: Flashing the vacuum once or twice accelerates the degassing. It is recommended to use a container with a high diameter / height ratio.
Polymerisation The system polymerises at 23°C. The curing may be slowed down at lower temperature and contrary accelerated by heat. Contact with certain materials can inhibit the crosslinking. See list below:
• natural rubbers vulcanised with sulphur
• RTV 2 silicone elastomers catalysed with metal salts, e.g. tin-compounds
• PVC stabilised with tin salts and additives
• epoxy resins catalysed with amines
In case of doubts, it is recommended to test the substrate by applying a small quantity of the mixed silicone on a restricted area

Package:
Part A:1kg/drum; 20kg/drum;25kg/drum;200kg/drum.
Part B:1kg/drum; 20kg/drum;25kg/drum;200kg/drum.

Storage and shelf life:
When stored in their original unopened packaging, at a temperature of between -10°C and +30°C, YJS-8 series can be stored for 12 months from the date of manufacture clearly marked on the packaging.