YJS-720 Food Safe Platinum Cure Silicone Rubber for Chocolate Mold
| | |
| --- | --- |
| Category | Food Grade Mold Making Silicone |
| Model | YJS-720 |
| Country of origin | China |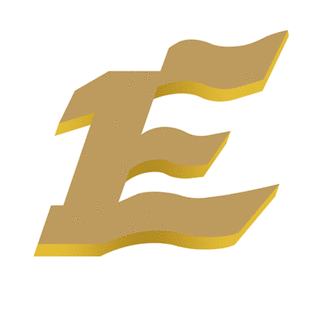 Shenzhen YiJiaSan Silicone Co Ltd
No. 25, Baolong 1st Road, Nanyue Community, Baolong Street, Longgang District, Shenzhen, China
Description
YJS-720 is a food grade, liquid silicone rubber that was designed specifically for mold making. Unlike many liquid silicones that have complicated mix ratios and very thick consistencies, YJS-720 is easy to use because equal amounts of both catalyst and base are combined to produce a silky smooth, low viscosity liquid silicone rubber that reproduces the finest details. A 1:1 mix ratio is very convenient for large projects and also enables moldmakers to easily pour molds that may weigh as little as two ounces.

Features:
• Amazing fluidity and easy to operate
• Platinum-based, food-grade silicone (environmental friendly, odorless and non-toxic)
• Delicate design available
• Mixing ration: 1:1, easy to mix
• Easy de-molding
• Excellent tension and tear strength
• High performance in duplication
• Shrinkage is almost zero (below 0.1)
• Excellent resistance to weather, temperature, aging, acid and aging-proofing.
• High resistance to high temperature and aging(resist -60℃ to 250℃)
• Food safe

Appearance:
Part A: a non-toxic and odorless liquid with translucent color and platinum inside
Part B: a non-toxic and odorless liquid with translucent color.
ATT: We can do any curing time as your requirements.

Warm Tips:
The surfaces with which the material comes in contact must be perfectly clean, free of grease and dry.
Close the bottles after use so as not to confuse the cap of the catalyst with that of the base when re-sealing.
Be aware of possible cross-contamination; it's highly recommended to use only dedicated gear when processing poly-addition RTV2 silicone rubber (including degassing devices).
Be aware that contact with certain material can inhibit the curing of the RTV2 poly-addition silicone rubber. Common contaminants to be avoided include:
• Natural or synthetic rubber, vulcanized with sulphur derivatives.
• Poly-condensation RTV catalyzed with metallic salts.
• PVC stabilizing agents.
• Amine cured epoxies.
• Sulphur, tin and amines derivatives.
• In case of doubt, carry out a small test by pouring the mixture onto a small area of the object.

Package:
Part A:1kg/drum; 20kg/drum;25kg/drum;200kg/drum.
Part B:1kg/drum; 20kg/drum;25kg/drum;200kg/drum.