Mouse Anti-Human C1 Inhibitor Monoclonal Antibody (KT28)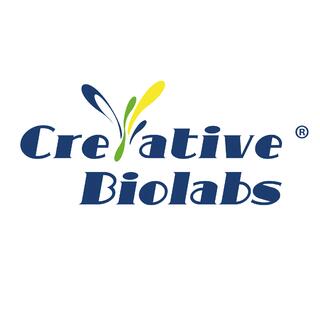 Creative Biolabs
SUITE 203, 17 Ramsey Road, Shirley, NY 11967, USA
Description
Specifications:

Clonality: Monoclonal
Clone: KT28
Host Animal: Mouse
Isotype: IgG1
Immunogen: C1 inhibitor purified from Human blood
Species Reactivity: Human
Applications: ELISA
Application Notes: ELISA: 1 µg/mL
The optimal working dilutions should be determined by the end user.
Specificity: This antibody reacts with Human Complement C1 Inhibitor.
Purity: ≥95% as determined by SDS-PAGE
Conjugation: Unconjugated
Format: Liquid
Size: 100 ug
Storage: Store at 4°C for short term. Store at -20°C for long term. Avoid freeze-thaw cycle.
Type: Primary Antibody

Target:

Target Name: C1 Inhibitor
Alternative Names: Serpin Family G Member 1; Plasma Protease C1 Inhibitor; C1IN; Serpin Peptidase Inhibitor, Clade G (C1 Inhibitor), Member 1; C1 Esterase Inhibitor; C1-Inhibiting Factor;C1-Inhibitor; C1INH; ; Serine/Cysteine Proteinase Inhibitor Clade G Member 1; Epididymis Secretory Sperm Binding Protein; Complement Component 1 Inhibitor; SERPING1; C1-INH; C1Inh
Gene ID: 710
UniProt ID: P05155

Information:

Introduction: Activation of the C1 complex is under control of the C1-inhibitor. It forms a proteolytically inactive stoichiometric complex with the C1r or C1s proteases. May play a potentially crucial role in regulating important physiological pathways including complement activation, blood coagulation, fibrinolysis and the generation of kinins. Very efficient inhibitor of FXIIa. Inhibits chymotrypsin and kallikrein.