Seamless Stainless Steel Pipe
| | |
| --- | --- |
| Category | Seamless Steel Pipe |
| Country of origin | China |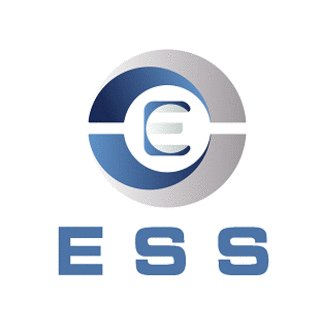 Eastern Steel Manufacturing Co Ltd
No. 229, Tongzipo West Road, Lugu International Industrial Park, Yuelu District, Changsha, 410221, China
Description
Standard:

ASTM A312 Austenitic Stainless Steel Pipes for high-temperature and general corrosive service.
ASTM A213 for Seamless Ferritic and Austenitic Alloy-Steel Boiler, Superheater, and Heat-Exchanger Tubes
ASTM A269 Austenitic Stainless Steel Tubes for General Service
ASTM A270 for Austenitic and Ferritic/Austenitic Stainless Steel Sanitary Tubes

Grade: TP304,TP304L,TP304H,TP316,TP316L,TP316Ti,TP309,TP310S,TP321,TP321H, TP347, TP347H, TP405, TP410, TP430

Surface treatment: Industrial tubes Annealed and pickled, Sanitary tubes polished 180 grit, 240 grit, 400 grit

Manufacturing Process of Stainless Steel Pipe:

Seamless stainless steel pipe is made from solid stainless steel bar which is called billet. By using different processing techniques such as extruding, gun drilling or piercing, the steel bars are produced to be steel tubes.

1. Firstly, the billets would be inspected exactly.
2. Then put the billets into the heat to raise the temperature.
3. The hot billets would then be pierced through the center with a mandrel. Through this procedure, the bar shape billet becomes hollow shape billet.
4. The next step is rolling and stretching the hollow billet. The billet is precisely rolled and stretched until it meets all the specifications with length, diameter and wall thickness according to requirements.

Austenitic steel:

TP304: General-purpose stainless steel with good corrosion resistance for most applications. Used for: Bar rails, Boat railings, Canopy supports, Chemical processing equipment, Chemical tubing, Column covers, Duct works, Feed-water tubes, Food preparation equipment, Food processing equipment, Heat exchanger tubes, Hypodermic needles, Ladders, Mechanical & structural components, Pharmaceutical processing equipment, Piping systems, Railings (architectural), Traffic barriers, Water pipes.
TP304H: Higher carbon content than 304L, for increased strength, particularly at elevated temperatures.
TP304L: Chemical plant and food processing equipment, where freedom from sensitization is required in plate thicknesses TP316/316L
TP316/316L: Used where higher corrosion resistance is required. Boat railings, Canopy supports, Chemical tubing, Column covers, Duct works, Feed-water tubes, Food preparation equipment, Food processing equipment, Heat exchanger tubes, Hypodermic needles, Ladders, Mechanical & structural components, Pharmaceutical processing equipment, Piping systems, Railings, Street (urban) furniture, Textile tubing, Traffic barriers, Water pipes.
TP316H: Similar oxidation resistance to TP 316. Main areas of application: Heat exchangers, furnaces, chemical and petrochemical plant.
TP321: Heat exchanger tubing, Chemical processing tubing, Pressure tank tubing. Suitable for heat resisting applications to 800°C.
TP321H: This is the high carbon version of TP 321 which ensures greater creep resistance. Behaves much the same as TP 321 in oxidation resistance. Main applications: Heat exchangers, furnaces, boilers in chemical and petrochemical plant
TP316Ti: A titanium stabilized version of 316 used where good resistance to intergranular corrosion and high temperature strength is required.
TP317: Chemical processing tubing, Dyeing equipment, Ink manufacturing equipment, Pulp & paper manufacturing equipment
TP347HFG: Mainly used for boilers in the termal power plant, reheaters and superheaters

Super-Austenitic steel:

TP904L

High resistance to general corrosion in e.g. sulphuric and acetic acids, crevice corrosion, stress corrosion cracking, pitting in chloride bearing solutions.

Ferritic and Martensitic Steel:

TP405: Used for applications where hardening upon cooling from high temperatures must be avoided. Has excellent long-time stability up to 1200°F.
TP410: General purpose grade for use in mildly corrosive environments
TP430: Mechanical & structural tubing, Architectural tubing, Heat exchanger tubing, Condensers, Re-heaters, Evaporators.

Duplex:

S31803: Typically used in heat exchangers, gas scrubbers, fans, chemical tanks, flowlines, marine and refinery applications.
S32750: Used in oil & gas, chemical process, power industries. At that heat-exchangers are main application.
S31254: With high levels of chromium, molybdenum, and nitrogen is especially suited for high-chloride environments such as brackish water, seawater and other high-chloride process streams.

Value-added services:

BEVELING:

Beveling Stainless Steel tubes contain one end angled, so that it mates with a complementary tube end. Tubes can be beveled for certain applications in order to make welding of stainless steel tubes easier, which saves weld prep time and money compared to hand cutting.

HEAT TREATING & ANNEALING:

Eastern Steel can heat treat some 400 series stainless steel seamless tube. Heat treating realizes stress as a result of hardening, depending upon the chemistry of the metal being treated. Heat treating is also used for tempering, quenching, normalizing, and solution annealing.

HONING & TURNING:

During the honing/turning process, an abrasive rotating tool removes metal from the interior surface of a cylinder, pipe, or tube. The main purpose of honing is to finish the surface to a particular diameter and/or desired cylindrical geometric design. Honing is typically a secondary machining operation that completes a produce/part, relieves stress created during production, or corrects features of the finished product. A typical production cycle is to drill, ream, heat treat, then hone.

POLISHING:

POSITIVE MATERIAL IDENTIFICATION (PMI):
In some cases, it may be necessary to complete additional positive material identification testing. Eastern Steel can complete this testing in house or we can work with an independent laboratory to complete the testing. Please contact us for specific requirements.

UT TESTING:

Ultrasonic Testing (UT) utilizes sound energy at high frequencies, in order to provide examinations and measurements of the stainless steel product. This aids in flaw detection/evaluation, dimensional measurements, etc.