PVC Stablizer Dibenzoylmethane DBM 120-46-7
| | |
| --- | --- |
| Category | Dibenzoyl Methane |
| Brand | Hanteng |
| Model | HT-001 |
| Country of origin | China |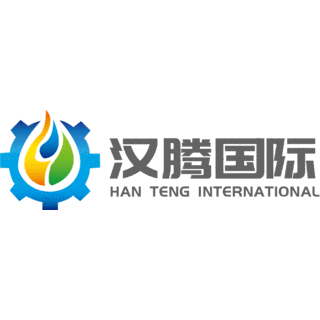 Shandong Hanteng International Trade Co Ltd
Room 3169, Building No.3, Boke Group Headquarters, No.9 Gangxing Road, Jinan, Shandong, China
Description
Product Attributes:

Model No.: HT-001
Brand: Hanteng
Classification: Chemical Auxiliary Agent
Place of origin: China
Application field: Plastic Auxiliary Agents
CAS No: 120-46-7
EINECS No: 204-398-9
Purity: 99%
Type: Syntheses Material Intermediates
Appearance: White Crystal Powder
Melting Point: 77-79 °C(lit.)
Boiling Point: 219-221 °C18 mm Hg(lit.)
Flash Point: 219-221°C/18mm
Sample: Availabe
Application: Co-Stabilizer / Analytical Reagent

Packaging & Delivery:

Selling Units: Kilogram
Package Type: 25Kg per Bag or According to customers' requirements

Product Description:

Dibenzoylmethane is a white or yellow powder with a density of 1.176g/cm3 and a molar mass of 224.255. Dibenzoylmethane is a lead-free stabilizer that can be used simultaneously with other stabilizers without conflict. Because dibenzoylmethane is lead-free and environmentally friendly, it is often used in children's toys, drinking fountains, infusion tubes, etc. Dibenzoylmethane can absorb 290nm ultraviolet rays and can be used as an ultraviolet absorber, often used in sunscreen products.

Technical Parameter:

Product Name: Dibenzoyl Methane (DBM)
CAS No: 120-46-7
EINECS: 204-398-9
Chemical Formula: C15H12O2
Molecular Weight: 224.255
InChI: InChI=1/C15H12O2/c16-14(12-7-3-1-4-8-12)11-15(17)13-9-5-2-6-10-13/h1-11,16H/b14-11-
InChIKey: NZZIMKJIVMHWJC-UHFFFAOYAS
Density: 1.176g/cm3
Melting Point: 75-79℃
Boiling Point: 381.9°C at 760 mmHg
Flash Point: 163.1°C
Vapor Pressure: 1.63E-06mmHg at 25°C
Refractive Index: 1.623
Storage Conditions: Store under 30 ° C in a shady and dry place. Ensure that the workshop has good ventilation facilities. Keep away from ignition sources and oxidants.
Physicochemical Properties: Melting point: 76-80 ℃ Appearance: white, light yellow crystalline powder
Safety Terminology: S24/25 - Avoid contact with skin and eyes. S22 - Do not breathe dust
Danger Label: R36/37/38-Irritating to eyes, respiratory system and skin.

Application:

1. Dibenzoyl Methane For Plastic Heat Stabilizer can absorb ultraviolet light above 290nm, has high transmittance, is non-toxic and tasteless. It can be used with solid or liquid calcium/zinc, barium/zinc and other heat stabilizers to improve the initial coloring performance, transparency and long-term stability of PVC, effectively improve the "zinc burning" phenomenon in the processing of PVC products, promote the upgrading of calcium/zinc composite stabilizers, and is widely used in the manufacture of PVC mineral water bottles, infusion sets Infusion tubes, children's toys and other medical, food packaging and other non-toxic transparent PVC products.
2. It is used for reagent analysis, determination of carbon disulfide and thallium, gravimetric determination of uranium, photometric determination of U+4, and extraction of silver, aluminum, barium, etc.
3. It is widely used in the fields of synthesis of highly effective herbicides, synthesis of ultraviolet absorbers, cosmetics sunscreen agents, synthesis of highly effective rare earth organic complex fluorescent materials, etc.