Hydroxyethyl Cellulose CAS No. 98-01-1
| | |
| --- | --- |
| Category | Hydroxyethyl Cellulose Ether (HEC) |
| Brand | Hanteng |
| Model | HT-003 |
| Country of origin | China |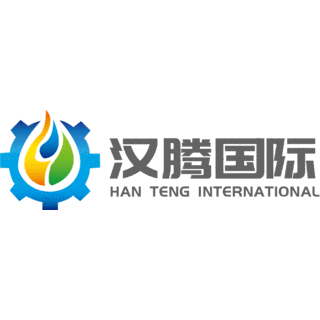 Shandong Hanteng International Trade Co Ltd
Room 3169, Building No.3, Boke Group Headquarters, No.9 Gangxing Road, Jinan, Shandong, China
Description
Product Attributes:

Model No.: HT-003
Brand: Hanteng
Classification: Chemical Auxiliary Agent
Place of origin: China
Application field: Plastic Auxiliary Agents
CAS No.: 9004-63-0
EINECS: 618-387-5
Usage: Construction,Fibeer&Germent,Oil field
Appearance: White or Slightly Yellow Powder
Moisture: ≤5.5%
Ash: ≤6.0%
Fitness: 80 mesh
PH Value: 6-8
Viscosity (NDJ,2%, 20℃): 400-200000cps
Water Retention: ≥90%

Packaging & Delivery:

Selling Units: Kilogram
Package Type: The inner package is polyethylene plastic film bag, and the outer package is composite plastic woven bag, 25kg/bag

Product Description:

Hydroxyethyl Cellulose Ether (HEC), chemical formula (C2H6O2)n, is a white or light yellow, odorless, non-toxic fibrous or powdery solid, composed of alkaline cellulose and ethylene oxide (or chlorohydrin) Prepared by etherification reaction, it belongs to non-ionic soluble cellulose ethers. Since Hec Chemical Additives have good properties of thickening, suspending, dispersing, emulsifying, bonding, film-forming, protecting moisture and providing protective colloid, it has been widely used in oil exploration, coatings, construction, medicine, food, textile, papermaking and polymer Polymerization and other fields.

Technical Parameter:

Product Name: Hydroxyethyl Cellulose
CAS No: 9004-62-0
EINECS: 618-387-5
Chemical Formula: (C2H6O2) n
Appearance: White or Almost White, Odorless, Tasteless Solid Powder
Viscosity: 300-200000 mPa.s
Transmittance: ≥80.0 %
Molar Degree of Substitution: 1.8-3.0
Water Content: ≤5.0 %
Ash Content (as sulfate): ≤6.0 %
PH(1%,Solution): 6.0~8.5

Application:

1. As latex raw material. Hydroxyethyl cellulose is the most commonly used thickener in latex paints. In addition to thickening latex paint, it can also emulsify, disperse, stabilize and retain water.
2. For petrochemicals. During drilling, it can improve the sand-carrying ability of the mud and prolong the service life of the drill bit.
3. For pottery. Hydroxyethyl cellulose can be used to prepare high-strength adhesives for ceramics.