Organic Solvent Furfural CAS 98-01-1
| | |
| --- | --- |
| Category | Furfural |
| Brand | Hanteng |
| Model | HT-002 |
| Country of origin | China |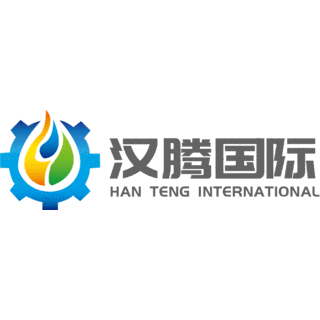 Shandong Hanteng International Trade Co Ltd
Room 3169, Building No.3, Boke Group Headquarters, No.9 Gangxing Road, Jinan, Shandong, China
Description
Product Attributes:

Model No.: HT-002
Brand: Hanteng
Classification: Chemical Auxiliary Agent
Place of origin: China
Application field: Plastic Auxiliary Agents
Brand Name: Hanteng
Appearance: Light Yellow Transparent Liquid
Purity: 99%
Type: Syntheses Material Intermediates
CAS No: 98-01-1
EINECS No: 202-627-7
Refractive Index: 1.525
Density: 1.161
Water content: 0.14
Acidity: 0.013

Packaging & Delivery:

Selling Units: Kilogram
Package Type: 200kg per Drum or according to customers' requirement

Product Description:

The molar mass of Furfural is 96.08, and the density is 1.16g/ml. The storage is stable at 2-8 degrees, and it should be stored away from light and should be stored in a dry and ventilated place.

As a selective solvent, furfural is used in refined lubricating oils in the petroleum industry, refining power fuels and animals and plants, refining oils and dissolving nitrocellulose, etc. Using furfural as raw material can be processed into resin, synthetic fiber, synthetic rubber, synthetic fragrance, western medicine, pesticide, etc. At the same time, furfural is also an important organic raw material such as furan, maleic anhydride, furoic acid, etc., and has a wide range of uses in petroleum refining, paper industry and other departments.


Technical Parameter:

Product Name: Furfural
Synonyms: 2-formylofuran;2-Furanaldehyde;2-Furancarbonal;2-Furancarboxaldehyde (furfural)
CAS No: 98-01-1
EINECS: 202-627-7
Chemical Formula: C5H4O2
Molecular Weight: 96.08
Density: 1.16g/mL at 25°C(lit.)
Melting Point: −36°C(lit.)
Boiling Point: 54-56°C11 mm Hg
Flash Point: 137°F
vapor Density: 3.31 (vs air)
Vapor Pressure: 13.5 mm Hg ( 55°C)
Refractive Index: n20/D 1.527
Storage Temp: 2-8°C
Solubility: 95% Ethanol: soluble1ML/mL, clear
Color: Colorless to Yellow
PH: >=3.0 (50g/l, 25℃)
Explosive Limit: 2.1-19.3%(V)
Water Solubility: 8.3 g/100 ml
Moisture %: ≤0.2
Acidity(mol/L): ≤0.016
FreezingPoint: -36.5℃
JECFA Number: 450
Merck: 14,4304
BRN: 105755
Physicochemical Properties: Character: colorless transparent oily liquid, with a special smell similar to benzaldehyde. Exposed to light and air, the color quickly changes to reddish brown, which is easy to volatilize with steam. Solubility: slightly soluble in water, easily soluble in ethanol, ether, acetone, chloroform, benzene.
Safety Terminology: S1/2; S26; S36/37/39; S45;
Danger Label: R21; R23/25; R36/37; R40;

Application:

1. Chemical Solvent 99% Furfural can well dissolve aromatic hydrocarbons and olefins. Therefore, it is widely used in refining lubricating oil, improving diesel oil quality, refining animal and vegetable oils, and making resins and waxes.
2. 2-Furaldehyde can also be used as raw material for production and reprocessing, such as production of furfural resin and production of furfural hydrogenation products.
3. Furfural is also widely used in medicine, antiseptic, bactericide, rust remover and cosmetics industries.
4. It is used as raw material for organic synthesis, as well as synthetic resin, varnish, pesticide, medicine, rubber and paint.
5. It is mainly used to prepare furfuryl alcohol, furoic acid, tetrahydrofuran γ- Industrial solvent of pentolactone, pyrrole, tetrahydropyrrole, etc. and used as analytical reagent.
6. Furfural is a very important organic chemical intermediate, which can be used to prepare pentanediol, acetylpropanol, pentadiene, ketones, methyl tetrahydrofuran, etc.