Peppermint Oil
| | |
| --- | --- |
| Category | Plant Essential Oil |
| Country of origin | China |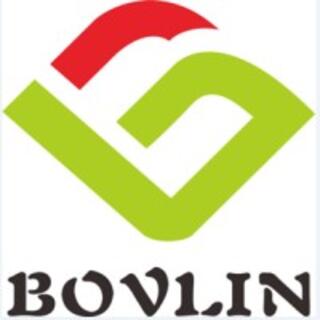 Shaanxi Bolin Biotechnology Co Ltd
Floor 1st, Tower C, No. 26 Deng Ling Road, High-tech Zone, Xi'an, Shaanxi, China
Description
Type: Plant Extract Oil
Source: Fresh stems and leaves of mint
Specific gravity: (25℃) 0.899~0.909
CAS Number: 68917-18-0
Molecular formula: C11H9N3O2Na
Application: daily chemicals, pharmaceuticals, food additives, etc.
Shelf life:2 years
Sample: Available
Centificate: ORGANIC, KOSHER, HACCP, HALAL
Place of Origin: Shaanxi, China

What is peppermint oil?

The lotus oil is obtained by steam distillation of the roots, stems and leaves of peppermint. We are the peppermint oil suppliers and manufacturers, which is obtained by steam distillation of the roots, stems and leaves of peppermint. Peppermint contains a lot of menthols and is a common ingredient in chewing gum, toothpaste and ice cream. In addition, manganese, iron, magnesium, calcium, folic acid, potassium, and copper are also the primary components of peppermint. In addition to these minerals and nutrients, it also contains omega-3 fatty acids, vitamins A and C. Peppermint oil is obtained by distillation and extraction from the whole plant. This essential oil has many different uses.

How to make peppermint oil at home?

Unlike peppermint oil suppliers, you can do this at home:

1. Crush mint leaves
Crush the mint leaves with your hands or a spoon.

2. Crush the mint leaves into a glass jar
Put the crushed leaves in a glass jar and pack them there until the jar is full.

3. Let the olive oil over the mint leaves
Cover all the leaves in the jar with olive oil until the neck is level.

4. Soak for a month
Let the olive oil soak, if you live in a warm place, soak in the sun for 2 days, then shake the glass bottle every 12 hours. If it is winter, put the jar in the cabinet and soak it for 1 month.

5. Filter
After soaking, filter the oil with a double-folded cheesecloth or fine filter.

6. Save for 3 to 6 months
Store peppermint essential oil in a dark, dry, warm place for 3 to 6 months.

How to use peppermint oil?

1. For users who are very sensitive to the use of mint, please do not use it before going to bed at night to avoid difficulty in falling asleep.
2. The principle of the formula for massaging the skin is the same as above.

3. Unless for a specific purpose, peppermint essential oil is not suitable for use as a bath. But it is very suitable for shampoo and hand washing (needs to be matched with other essential oils), and at the same time, it must be avoided near the eyes and body mucosal tissues.

4. Essential oil massage: promote metabolism. Add 3-5 drops of peppermint essential oil to the massage base oil, and do a partial body massage.

5. Fumigation by fumigation furnace. Add 5-8 drops of peppermint essential oil to the water container of the aromatherapy burner, light the aromatherapy burner, and the peppermint essential oil can be quickly released into the air, which can relieve headaches, treat colds and relieve nasal congestion.

6. Essential oil cold compress: for fever, headache, and migraine. Add 5-8 drops of peppermint essential oil to a basin of cold water (adding ice cubes is better), and put it in a towel. After a little agitation, wring out the moisture of the towel and wet the forehead and hands with the towel, which can help reduce fever and eliminate headaches.

Where to buy Peppermint oil?

We are a professional peppermint oil supplier and manufacturer, you can contact us directly on this page. Or via sales1@bovlin.com!