Bamboo Leaf Powder
| | |
| --- | --- |
| Category | Plant Extract |
| Country of origin | China |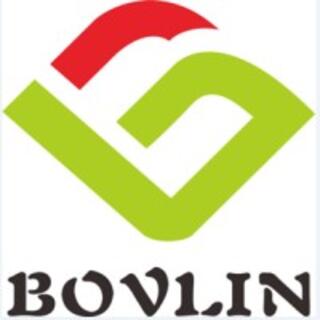 Shaanxi Bolin Biotechnology Co Ltd
Floor 1st, Tower C, No. 26 Deng Ling Road, High-tech Zone, Xi'an, Shaanxi, China
Description
Product Name: Bamboo Leaf Extract
Specification: Flavonoids 40%
Appearance: Brown Powder
Test Method: UV
Sample: Free Sample
COA: Available
OEM Service: Available
Certificate: Organic/ISO/Kosher/Halal
Stock: In Stock
Shelf Life: 24 Months

Bamboo leaf powder is the extract of the evergreen tree or shrub plant of the family Gramineae, the main active ingredient is bamboo leaf flavonoids, which have many biological activities such as antibacterial, insecticide, etc. It has a very promising application in food preservation and pest control.

Bamboo leaf extract is a newly developed plant flavonoid preparation in China, brownish-yellow powder with 24% total flavonoid glycoside content, with a typical bamboo leaf fragrance, slightly bitter and slightly sweet. It is easily soluble in hot water or alcohol-water system, its solution is weakly acidic, with a sweet flavor, and has good thermal stability, especially suitable for the food system.

Main Specifications:

1. Water Soluble Bamboo Leaf Flavonoid 24%min
2. Bamboo Leaf Flavonoid 30%min
3. Bamboo Leaf Flavonoid 40%min
4. Bamboo Leaf Extract 10:1, 20:1

Tip: All extract products provided by our company are semi-finished raw materials and are only sold to food factories, health food factories, beverage factories, cosmetic factories, and other manufacturers with relevant qualifications or relevant distribution enterprises, not for personal sale and not recommended for direct consumption.

Specification:

Product Name: Bamboo leaf powder
Sample: Available
Appearance: Brown Powder
Source: Bamboo leaf
Specifications: 10-40% flavonoids
Function: Healthcare
Place of Origin: Shaanxi, China
Storage: Cool & dry area
Shelf Life: Two years

Benefits:

1. Antioxidant effect: Bamboo leaf flavonoids are the main active ingredients in bamboo leaf extract, which have similar effects to SOD and GSH-Px. In terms of conformational relationship, the physiological activity of the total flavonoids of bamboo leaves exceeds that of the total flavonoids of Ginkgo biloba. The active ingredients of bamboo leaf flavonoids are mainly flavonoid glycosides and coumarin-like lactones. 2.

2. Antibacterial effect: bamboo leaf preservatives have broad-spectrum antibacterial properties, and bamboo leaf preservatives have a strong inhibitory effect on bacteria, mold and yeast. Among them, it has a stronger inhibitory effect on bacteria, such as Salmonella typhi, Escherichia coli, Staphylococcus aureus, Bacillus subtilis, Bacillus deformans and Bacillus thuringiensis, and it is enhanced with the extension of the action time and the increase of the concentration of the used extract, but the time is too long is not conducive to food processing operations, generally, 3h can achieve a more desirable effect. The antimicrobial effect of bamboo preservatives is stable to high temperatures and high pressure, so the inhibition effect of bamboo extract can be enhanced under a low alkaline environment and after higher treatment temperatures, but the effect on mold and yeast is relatively poor.

Application:

1. Functional food additives: oral liquid; brewing wine such as health wine, beer, yellow wine and wine; soft drinks such as fruit juice, tea and milk drinks; condiments such as soy sauce, oyster sauce and mayonnaise; efficacy: unique bamboo flavor, clearing heat and detoxification, diuretic, regulating blood lipids and enhancing immunity.

2. Health food raw materials and supplements: used to develop healthy food with the efficacy of regulating blood lipids, enhancing immunity, assisting in lowering blood pressure, anti-viral, anti-inflammatory, etc. Efficacy: anti-free radical, antioxidant, anti-aging; lowering blood lipid and blood cholesterol; protecting cardiovascular and cerebrovascular; anti-bacterial, anti-inflammatory, anti-prostate hyperplasia; enhancing immunity.

3. Beauty food and cosmetic ingredients: as functional ingredients for skin care, added to skin care products and personal care products such as toothpaste, shampoo, body wash and soap. Effects: Anti-free radical, antioxidant, anti-radiation; anti-inflammatory, anti-bacterial, deodorant; moisturizing, emollient, whitening, etc.

FAQ:

Q. Who are we?
We are based in Shaanxi, China, start from 2020, sell to North America(30.00%), Eastern Europe(25.00%), South America(10.00%), Southeast Asia(10.00%), Mid East(10.00%), Western Europe(8.00%), Eastern Asia(5.00%), Africa(2.00%). There is a total of 11-50 people in our office.

Q. How can we guarantee the quality?
Always a pre-production sample before mass production;
Always final Inspection before shipment;

Q. What can you buy from us?
Plant extract, Food additives, Cosmetic ingredients, Plant essential oil

Q. Why should you buy from us not from other suppliers?
We have R & D personnel, over twenty sales staff, and five after-service engineers. we will provide one-stop quality service to customers and let customers rest assured.

Q. When Can I Get The Quotation?

We usually quote within 1 hour after we get your inquiry. If It's an urgent order you can call us or mention it in your email subject, and we can take it as a priority.

Q. What services can we provide?
Accepted Delivery Terms: FOB, CFR, CIF, FAS, CIP, FCA, CPT, DDP, DDU, Express Delivery, DAF;
Accepted Payment Currency: USD, EUR, JPY, CAD, AUD, HKD, GBP, CNY, CHF;
Accepted Payment Type: T/T, L/C, D/P D/A, MoneyGram, Credit Card, PayPal, Western Union, Cash, Escrow.

Where to Buy Bamboo Leaf Extract?

Our company's expertise in research and development, a wide variety of extracts, state-of-the-art manufacturing facilities, customizability, and sustainable practices set us apart from our competitors. We are committed to providing our customers with the highest quality plant extracts that meet and exceed their needs. Contact us today to learn more about how we can help you source your plant extract.