Tobee® TH Slurry Pump
| | |
| --- | --- |
| Category | Slurry Pumps |
| Brand | Tobee® |
| Country of origin | China |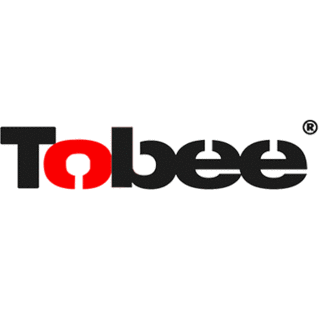 Hebei Tobee Pump Co Limited
No. 266, Tianshan St, High-tech Zone, Shijiazhuang City 050000, China
Description
Specifications:

Size: 1" to 22"
Capacity: 3.6-5400 m3/h
Head: 6-125 m
Handing solids: 0-130mm
Concentration: 0%-70%
Materials: Hyper chrome alloy, Rubber, Polyurethane, Ceramic, Stainless steel etc.

Product Description:

Tobee® TH Slurry Pumps are the most comprehensive range of centrifugal slurry pumps for use in mining, minerals processing, coal preparation, dredging, metallurgy, power plant, chemical and general industry applications. The wetted parts materials designed by High abrasion and corrosion resistance alloy, rubber or polyurethane etc, Expecially for handling highly abrasive,high density slurries.

Design Features:

• Horizontal,Cantilevered,Centrifugal,Single stage slurry pump design.
• Bearing assembly - A large diameter shaft with short overhang minimizes deflection and contributes to long bearing life. Only four through bolts are required to hold the cartridge type housing in the frame.
• Casing - Casing halves of cast or ductile iron with external reinforcing ribs provide high operating pressure capabilities and an extra measure of safety.
• Impeller - Front and rear shrouds have pump out vanes that reduce recirculation and seal contamination. Hard metal and moulded elastomer impellers are completely interchangeable.
• Liners - Easily replaceable liners are bolted, not glued, to the casing for positive attachment and east of maintenance. Hard metal liners are completely interchangeable with pressure moulded elastomer
• Throatbush - Wear is reduced and maintenance simplified by the use of tapered mating faces to allow positive accurate alignment during assembly and simple removal.
• Shaft seal - Packing seal,Centrifugal seal,Mechanical seal;
• Driving type - Flexible coupling,V-belt with pulleys,Gearbox,VFD,SCR control etc.
• The discharge branch can be oriented to any eight positions at the interval of 45 degrees;
• Easy to install and maintain in on-site application.

Tobee® TH Slurry Pumps On-site Applications:

• Mining
• Mineral processing
• Coal prep
• Cyclone feeds
• Tunnel
• Chemical slurries
• Tailings
• Mill grinding
• Ash handing
• Paper and Pulp
• Waste sludge
• Coarse sand
• Lime mud
• Phosphoric acid
• Dredging
• Construction
• Alumina Industry
• Power Plant
• Potash Fertilizer Plant
• Other industries

Typical:

Mining & Mineral Processing:
The slow running speeds of the Tobee TH Heavy Duty Slurry Pump, together with the comprehensive choice of abrasion resistant alloys and elastomers, provide unrivalled performance and service life for all abrasive mining and minerals processing applications.

Chemical Process:
The interchangeability of alloy and elastomer components in the same pump casing, together with a wide range of mechanical seals, make the Tobee TH Heavy Duty Slurry Pump the most flexible choice for the chemical plant environment.

Sand & Gravel:
Designed for easy and simple strip down and re-assembly, the Tobee TH Heavy Duty Slurry Pump minimises downtime, making it the ideal choice where installed stand by pumps are not available.

Sugar Processing:
The premium reliability and service life of the Tobee TH Heavy Duty Slurry Pump is specified by many sugar plant engineers worldwide where uninterrupted pump operation during the sugar campaign is a critical requirement.

Flue Gas Desulphurisation:
The new generation of specially formulated abrasion and corrosion resistant alloys, together with the very latest elastomer technology, positions Tobee Pumps firmly as a major supplier of pumps to the FGD industry.

Oil & Gas Exploration:
Over a number of years we have developed the proven design of the Tobee TH Heavy Duty Slurry Pump ranges to suit the specific demands of offshore applications. We can now offer the most reliable top side solution to erosive wear.

Industrial Applications:
Wherever abrasive solids are causing premature failure of pumps, the Tobee TH Heavy Duty Slurry Pump range has the right combination of performance, wear life and reliability to bring the customer the lowest cost of ownership.

* Tobee® is a registered trademark and does not represent or is not in any way affiliated with Warman® of Weir Minerals Group. All names,numbers, symbols and descriptions are used for reference purpose only and do not imply that any pumps or parts listed is the product of Warman Pumps.
* Tobee® TH slurry pumps and spares are only interchangeable with Warman® AH slurry pumps and spares.
* This document is the property of Tobee® Pump and can be neither reproduced nor disclosed to a third party without a written authorization.