Tobee® Rubber Slurry Pump
| | |
| --- | --- |
| Category | Rubber Slurry Pumps |
| Brand | Tobee® |
| Country of origin | China |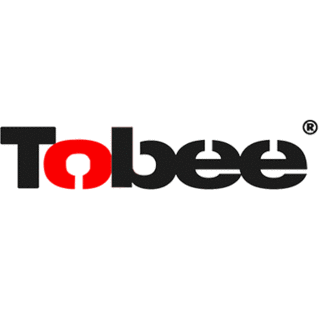 Hebei Tobee Pump Co Limited
No. 266, Tianshan St, High-tech Zone, Shijiazhuang City 050000, China
Description
Specifications:

Size (discharge): 1" to 22"
Capacity: 3.6-5400 m3/h
Head: 6m-125 m
Handing solids: 0-130mm
Concentration: 0%-70%
Materials: High chrome alloy, Rubber, Polyurethane, Ceramic, Stainless steel etc.

Product Description:

Tobee® THR Rubber Slurry Pumps are similar to TH metal lined slurry pump in structure. The main difference between TH and THR is the material of wetted parts, which are natural rubber, chloroprene rubber or other wear-resistant rubbers. THR Rubber lined slurry pumps are more suitable in delivering strong corrosive or abrasive slurries of small particle size without sharp edges.

Detailed Features:

• Horizontal,Cantilevered,Centrifugal,Single stage,Rubber lined slurry pump design.
• Casing - Casing halves of cast or ductile iron with external reinforcing ribs contain the wear liners and provide high operating pressure capabilities
• Bearing assembly - A large diameter shaft with short overhang minimizes deflection and contributes to long bearing life. Only four through bolts are required to hold the cartridge type housing in the frame.
• Pump frame - A rigid, one-piece casting cradles the "cartridge" shaft and bearing assembly. A minimal number of through bolts hold the pump casing to the frame. An easy means of external impeller adjustment is provided in a convenient position below the bearing housing.
• Impeller - Front and rear shrouds have pump-out vanes. This design reduces recirculation and seal contamination, Elastomer impellers are made from rubber coated high tensile steel, Cast-in impeller threads require no impeller insert or nuts.
• Liners - Rubber elastomer liners are interchangeable with hard metal. The elastomer liners are bolted, not bonded, to the outer casing. Elastomer seal rings back all liner joints.
• Shaft seal - Packing seal,Centrifugal seal,Mechanical seal.
• Driving type - Flexible coupling,V-belt with pulleys,Gearbox,VFD,SCR control etc.
• The discharge branch can be oriented to any eight positions at the interval of 45 degrees;
• Easy to install and maintain in on-site application.

Tobee® THR Rubber Slurry Pumps On-site Applications:

• Mining
• Mineral processing
• Coal prep
• Cyclone feeds
• Silica sands
• Chemical slurries
• Tailings
• Mill grinding
• Ash handing
• Paper and Pulp
• Waste sludge
• Coarse sand
• Lime mud
• Phosphoric acid
• Dredging
• Construction
• Alumina Industry
• Power Plant
• Potash Fertilizer Plant
• Other industries

* Tobee® is a registered trademark and does not represent or is not in any way affiliated with Warman® of Weir Minerals Group. All names,numbers, symbols and descriptions are used for reference purpose only and do not imply that any pumps or parts listed is the product of Warman Pumps.
* Tobee® THR rubber slurry pumps and spares are only interchangeable with Warman® AHR rubber slurry pumps and spares.
* This document is the property of Tobee® Pump and can be neither reproduced nor disclosed to a third party without a written authorization.