Tobee® Gravel Sand Pump
| | |
| --- | --- |
| Category | Gravel Sand Pumps |
| Brand | Tobee® |
| Country of origin | China |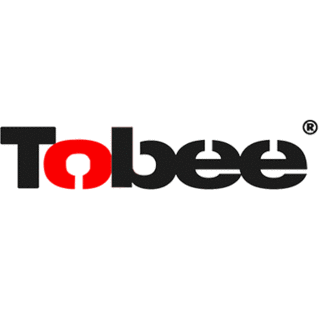 Hebei Tobee Pump Co Limited
No. 266, Tianshan St, High-tech Zone, Shijiazhuang City 050000, China
Description
SPECIFICATIONS:

Size (discharge): 4" to 18"
Capacity: 36-4320m3/hr
Head: 5m-80 m
Handling solids: 0-260mm
Concentration: 0%-70%
Material: High chrome alloy, Cast iron, Stainless steel etc

Product Description:

Tobee® TG Gravel Sand Pump is horizontal single-casing gravel pump with wide channel to transfer sands,slurries or gravels with big particle size. The wet parts are made of Ni-hard and high-Chrome alloys to ensure long service life. It has superior performance than common pumps in dredging, sand mining, barge loading and mineral processing etc. With all the advantages of TG Gravel pump,TGH gravel pump has achieved extra high head for special working conditions.

Design Features:

• Horizontal,Cantilevered, Single casing, Centrifugal Gravel sand pump.
• The wetted parts are made of Ni-hard and Ultrahigh-chrome alloys with super strong abrasion resistance.
• The discharge direction of pump can be oriented in any angle of 360°.
• Packing seal, Expeller seal and Mechanical seal are available as per different application.
• Excellent NPSH performance.
• Simple and reliable construction, Easy to disassembly, assembly and maintain.

Tobee® TG Gravel Sand Pumps On-site Applications:

• Mining
• Dredging
• Mineral processing
• Sand Excavation
• Tunnelling
• Tunnel boring machine
• Tailings
• Dredger
• Pipe-jacking system
• Ash handing
• Metal melting
• Coarse sand
• Blast slag
• Lime mud
• Coal prep
• Waste sludge
• Alumina Industry
• Power Plant
• Construction
• Other industries

* Tobee® is a registered trademark and does not represent or is not in any way affiliated with Warman® of Weir Minerals Group. All names,numbers, symbols and descriptions are used for reference purpose only and do not imply that any pumps or parts listed is the product of Warman Pumps.
* Tobee® TG gravel pumps and spares are only interchangeable with Warman® G gravel pumps and spares.
* This document is the property of Tobee® Pump and can be neither reproduced nor disclosed to a third party without a written authorization.