0.5s Outdoor Ip67 Clamp Split Core Current Transformer LZCK-55
| | |
| --- | --- |
| Category | Split Core Current Transformer |
| Brand | GFUVE |
| Model | LZCK-55 |
| Country of origin | China |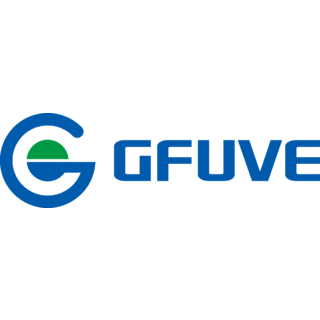 GFUVE GROUP
Bldg. 2-1111, Joy Mansion No.99, Chaoyang North Road, Chaoyang District, Beijing,100025, China
Description
The Model LZCK-55 split core ct is a 55mm core diameter outdoor split core current transformer. Some clients also called it as outdoor TTCC. Due to its accuracy can be 0.5s and its IP67 protection degree level ,this current transformer is widely used together with energy meters for measurement in power utilties. Also this current transformer can be used in outdoor distribution power transformer monitor system.
The semicircular ring core and secondary windings are vacuum poured by insulated resin. Besides infront using field, this model can be used both for measurement and microcomputer protection of electrical equipment in 11KV and 35KV AC power system.
All of our current transformers are strictly comply IEC60044-1, IEC 61869-2, NTC 2205, GB1208-2006, ANSI/IEEE C57.13.

FEATURES:
• IP67 level outdoor;
• Support Dual Ratio;
• High precision 0.5s;
• Support install Seals;
• Holding wire diameter: φ55mm;
• Easily installation with electricity;
• Measurement range 0-1000A AC;
• Secondary windings are vacuum poured by insulated resin;
• IEC60044-1, IEC 61869-2, , NTC 2205, GB1208-2006, ANSI/IEEE C57.13;
• 100/5A, 200/5A, 300/5A, 400/5A, 500/5A, 600/5A, 750/5A, 800/5A, 1000/5A;

APPLICATION:
• Meter tester;
• Power Meter;
• Energy meter;
• Load monitoring;
• MV switchgears;
• Distribution boxes;
• Power Quality Analyzer;
• Low voltage metering system;
• Distribution Power transformer monitor system;

PARAMETERS:
Technical parameters:
Standards: IEC60044-1; IEC 61869-2; NTC 2205; GB1208-2006;ANSI/IEEE C57.13
Accuracy Class: 0.5S, 0.5%, 1%, 3%
Range of primary rated current: 100-1000A
Range of Rated load: ≤10VA
Rated frequency: 50/60Hz
Rated secondary current: 5A or 1A
Rated short-time thermal current: 40kA, 1S
Rated continuous thermal current: 150%I1n
Secondary winding power frequency withstand voltage: 3kV, 1min
Safety Factor Rating: (FS) <10
Output signal: 1A, 5A, 333mV, 1V or 5V(customized)
Safety: CAT IV 600V IEC/EN 61010-1
Insulation Class: E
Flame retardant ABS and UV plastic shell inside, jaw waterproof apron.

Mechanical parameters:
Aperture (mm): Φ55
Dimensions (W×D×H) (mm): 180×138×52
Weight (kg): 2
Length of Cable: 2.5 M(standard), 5M, 10M or customized
Cable information: 2*16AWG ,Voltage: 400/720V, outdoor+UV
Color: Orange, black or customized

Working conditions:
Operating temperature: -40°C to +70°C
Storage temperature: -40°C to +70°C
Ingress Protection: IP67
Environment: outdoors or indoors
The Height of above sea level: 0- 3000m
Conditions: No existence of severely begrimed, erosive and radioactive gas in the air. Continuous working under the rated current is allowed.
GFUVE company provide outdoor split core ct scheme design customized services!