Soft Black Annealed Bale Binding Wire
| | |
| --- | --- |
| Category | Binding Wire Ties |
| Country of origin | China |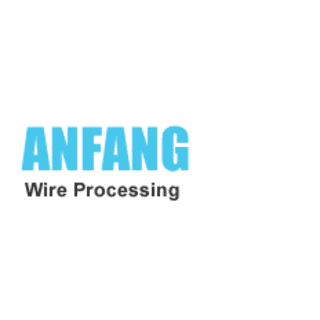 Anfang Wire Processing Factory
21 Xinde Road, Dezhou, P.C.:253000, China
Description
Black annealed wire with softness and flexibility is popularly used in binding big bales of agricultural products and recycling wastes. Bales binding wire is also called Baling Wire.

Wire Process: Hard Drawn and Annealed and Oil Tampered for Anti-Rust action
Steel Grade: Q195B / Q235B / SAE 1008 B /SAE 1006 B
Material: Quality Low Carbon Steel Black Annealed Wire

Product Variety:
BLACK ANNEALED BINDING WIRE for binding pressed rice straw bales.
BLACK ANNEALED BINDING WIRE, 16 Gauge
BLACK ANNEALED BINDING WIRE, 18 Gauge
Tensile Strength: Standard or per specific request.

Soft Black Annealed Baling Wire 3.0mm:
Tie / Baling Wire
Material: Low carbon steel wire
Wire diameter: 3.0mm

Soft Black Annealed Baling Wire 4.0mm:
For cotton bale binding
Material: Low carbon steel wire
Wire diameter: 4.0mm

1.6mm Black Annealed Mild Steel Wire:
for baling and binding of products for galvanizing process
Diameter options: 2.5mm, 1.6mm and 1.2mm
Material: Black annealed mild steel
Specification BS 4482

Double Loop Bale Tie:
To be used to tie bales of recycled textile
Type: Annealed black Wire with quick lock system
Diameter of the wire: 4mm
Length of the wire: 3m
Tensile Strength: 10,73 kN
Packing: tied in bundle, then piled on pallet.

Single Loop Bale Tie Wire:
Type: Annealed black steel wire with single loop
11Gauge x 14 x 125mm
12Gauge x 136 x 125mm
13Gauge x 136 x 250mm
14Gauge x 136 x 250mm

Packing:
25Kg/roll plastic film inside and Nylon/Hessian cloth outside
Packaging: Inside wrapped fully with plastic film and Hessian woven fabric cloth outside
We will provide sample for inspection and confirmation, will deliver wire products at best competitive price.