43×43×39'' Woven Polypropylene Bulk Bags Blue Loop Graphite PP FIBC Bags
| | |
| --- | --- |
| Category | FIBC Bulk Bags |
| Brand | JUNXI |
| Model | JXF-100*100*120 |
| Country of origin | China |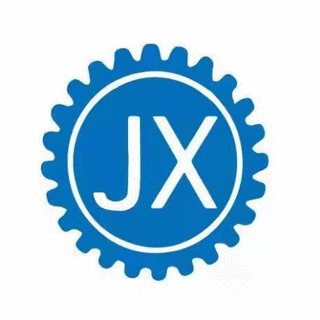 Junxi Packaging & Machine
Room 1701-1708, Building 2, Jinggui Center, Cangxian County, Cangzhou City, Hebei Province, China
Description
Product Details:
Place of Origin: CHINA
Brand Name: JUNXI
Certification: ISO 9001
Model Number: JXF-100*100*120

Payment & Shipping Terms:
Minimum Order Quantity: 500
Price: Negotiable
Packaging Details: Bulk or wooden pallet
Delivery Time: 10-20 days
Payment Terms: L/C, D/A, D/P, T/T
Supply Ability: 1000 pcs per day

Description:
Name: Simple Construction FIBC Bulk Bags Large Volume Bulge Bulk
Shape: Square
Color: White And Bule
Materal: 100% PP
Size: 100cm*110cm*110cm/all Size Available
SWL: 500/1000/1500/2000KG/Customized
Top: Full Open
Bottom: Flat
Thinkness: 160g/m2 - 200g/m2 Or Customized
Characteristic: Moisture-proof/Security/Reusable/Folding/Top Open
High Light: graphite pp fibc bags, 43×43×39'' woven polypropylene bulk bags, woven polypropylene bulk bags blue loop

Simple Construction FIBC Bulk Bags Large Volume Bulge Bulk:

Container bag, also known as ton bag, is a common intermediate bulk cargo container, it has the characteristics of convenient transportation, occupy a small space, reusable, low price.

Applications:

Used in all kinds of chemical, bentonite, fluorite powder, quartz sand, casting parts, biological particles, industrial waste slag, steel ball, steel forging, aluminum ash, graphite, iron powder, petroleum coke, activated carbon, micro silicon powder and bridge preloading, transportation and storage, etc.

Container bag design to meet the main points : storage, use,sealing

Storage:

According to the customer's use conditions, reasonable selection of materials, reasonable ratio, plastic products in the sun exposure anti-aging ability is currently concerned about the problem, pay attention to the use of anti-violet agent and material selection in the process of reproduction.

Sealing:

Packaging materials are different, sealing requirements are different, according to the customer's different materials, in the design of tons of bags, consider the impact of base cloth laminating process and sewing process on sealing.

Specifications:

Material: 100% PP
Size: 100cm*110cm*110cm/all size available
Specification: 500/1000/1500/2000KG/Customized
Thickness Range: 160-220GSM
Scale Factor: 5:1
Shape: Square
Color: White and Bule
Painting: Company name/LOGO/Customized
Application: Transport Packing/Chemicals/Food/Construction/Metals/Waste etc
Bottom Option: Flat
Top Option: Full open
Technics: Plastic Woven
SWL: 500KG-2000KG
Transport Package: Bale packaging or Pallet packaging

Matters needing attention:

1. Container bags when using forklift operation, please do not make the sub-contact or tie into the bag body, to prevent broken container bags. .
2. In the workshop handling, as far as possible to use the tray, avoid hanging the container bag surface shaking side handling.
3. Keep container bags upright during loading, unloading and stacking.
4. Have to be in outdoor storage, container bags should be placed on the shelf, and must be covered with opaque cloth container bags tightly.
5. After use, wrap the container bag with paper or opaque cloth and store it in a ventilated place.