Transport 1000kg Jumbo Bag Fabric Pallet Phosphorus Reinforcement
| | |
| --- | --- |
| Category | Industrial Bulk Bags |
| Brand | JUNXI |
| Model | JXF-100*100*120 |
| Country of origin | China |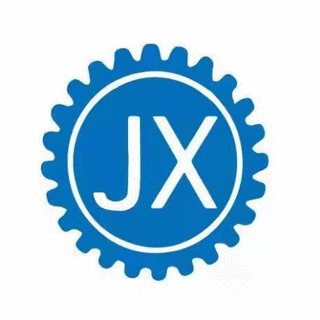 Junxi Packaging & Machine
Room 1701-1708, Building 2, Jinggui Center, Cangxian County, Cangzhou City, Hebei Province, China
Description
Product Details:
Place of Origin: CHINA
Brand Name: JUNXI
Certification: ISO 9001
Model Number: JXF-100*100*120

Payment & Shipping Terms:
Minimum Order Quantity: 500
Price: Negotiable
Packaging Details: Bulk or wooden pallet
Delivery Time: 10-20 days
Payment Terms: L/C, D/A, D/P, T/T
Supply Ability: 1000 pcs per day

Description:
Name: Easy To Transport Industrial Bulk Bags Low Weight Reusable
Shape: Square
Colo: White
Tape Color: White
Loops: Cross Corner Loops
SWL: 500/1000/1500/2000KG/Customized
Top: With Spout
Bottom: Cross
Thinkness: 160g/m2 - 200g/m2 Or Customized
Characteristic: Easy To Transport/Conductive/UV Stabilization/Reinforcement/Dust-proof/Moisture-proof
High Light: transport 1000kg jumbo bag, Reinforcement jumbo bag fabric, jumbo bag pallet phosphorus

Easy to transport Industrial Bulk Bags Low weight Reusable:

Easy to transport Industrial Bulk Bags Low weight Reusable, the product is made of 100%PP material, PP material has high wear resistance, flexibility, can protect the container bag in the process of transportation is worn out, protect the interests of users.Industrial bulk bag is also known as ton bag, space bag, etc., container bag has the characteristics of acid and alkali resistance, moistureproof, sun protection, firm safety, fast and convenient. Is a kind of packaging products used for transporting bulk goods and granular goods.

Applications:

The high flexibility and light weight make this Easy to transport Industrial Bulk Bags Low weight Reusable more convenient and fast in the transportation of goods, so it is suitable for all kinds of bentonite, phosphorus, quartz sand, castings, biological particles, graphite, iron powder, petroleum coke, activated carbon, micro silicon powder and bridge preloading, transportation, industrial storage and other bulk cargo.

Product safety:

Mainly refers to the strength of Easy to transport Industrial Bulk Bags Low weight Reusable. In the design to consider the packaging volume, the weight of the contents and the number of packaging units, but also to consider the distance of transportation and the number of handling times, what kind of transportation tools and transportation methods. In the GB/T10454-2000 national standard for containerized bags, the technical requirements for the base cloth and sling of containerized bags are strictly stipulated. From the perspective of safety, the structure of containerized bags is all bottom hanging structure.

Specifications:

Name: Easy to transport Industrial Bulk Bags Low weight Reusable
Material: 100% PP
Size: all size available
SWL: 500/1000/1500/2000KG/Customized
Thickness Range: 160-220GSM/Customized
Scale Factor: 5:1
Shape: Square bottom or Circle bottom
Color: White
Top Option: With Spout
Bottom: Cross
Technics: Plastic Woven
SWL: 500KG-2000KG
Characteristic: Easy to transport/Dust-proof/Moisture-proof
Usage: Storage and packing

Matters needing attention:

1. Do not stand under the container bag during lifting operation.
2. Please hang the hanger in the central part of the sling or rope, not inclined, single side or inclined pulling container bag
3. do not rub with other items in the operation, hook or collision container bag.
4. Do not reverse pull the sling to the outside.
5. container bags when using forklift operation, please do not make the sub-contact or tie into the bag body, to prevent broken container bags.
6. in the workshop handling, as far as possible to use the tray, avoid hanging the container bag surface shaking side handling.