Wearproof Chemical Bulk Bags Dustproof 1000kg Container Parallel Bottom
| | |
| --- | --- |
| Category | Chemical Bulk Bags |
| Brand | JUNXI |
| Model | JXF-100*100*120 |
| Country of origin | China |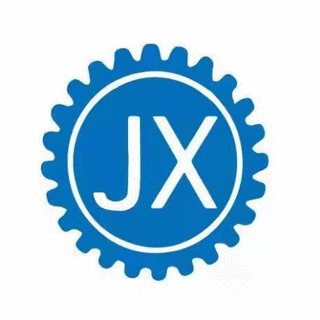 Junxi Packaging & Machine
Room 1701-1708, Building 2, Jinggui Center, Cangxian County, Cangzhou City, Hebei Province, China
Description
Product Details:
Place of Origin: CHINA
Brand Name: JUNXI
Certification: ISO 9001
Model Number: JXF-100*100*120

Payment & Shipping Terms:
Minimum Order Quantity: 500
Price: Negotiable
Packaging Details: Bulk or wooden pallet
Delivery Time: 10-20 days
Payment Terms: L/C, D/A, D/P, T/T
Supply Ability: 1000 pcs per day

Description:
Name: Wearproof Chemical Bulk Bags Foldable Stable Performance
Shape: Square
Color: White
Tape Color: White
Loops: Cross Corner Loops
SWL: 1 Ton
Top: Bunch Of Pocket
Bottom: Parallel
Thinkness: 160g/m2 - 200g/m2 Or Customized
Characteristic: Water Proof Cover/Conductive/UV Stabilization/ Reinforcement/Dust-proof/Moisture-proof
High Light: Chemical Bulk Bags Dustproof, Wearproof Chemical Bulk Bags, 1000kg container bag Parallel Bottom

Wearproof Chemical Bulk Bags Foldable Stable Performance:

Wearproof Chemical Bulk Bags Foldable Stable Performance is made of 100% pure polypropylene material. PP material has high wear resistance, flexibility, can protect the container bag in the process of transportation is worn out, protect the interests of users.At the same time, the product has a waterproof cloth at the opening, which can effectively protect the goods from rain in the outdoor environment, and can also be reused, which is one of the most popular container bags.

Applications:

Wearproof Chemical Bulk Bags Foldable Stable Performance products are used in many fields, such as in the construction industry containerized bag can be used to transport cement, sand, in the field of chemical transportation of chemical raw materials, loading and unloading, transportation, storage, are very convenient. Container bags gradually applied to all aspects of our life, more and more popular.

Product safety:

Mainly refers to the strength of Wearproof Chemical Bulk Bags Foldable Stable Performance In the design to consider the packaging volume, the weight of the contents and the number of packaging units, but also to consider the distance of transportation and the number of handling times, what kind of transportation tools and transportation methods.

Advantage:

1. New environmental protection material: selected PE/PP material selection of thickened material, not easy to damage, good finish, good feel, high toughness, strong tension, no loose silk, good load bearing
2. Wider sling design: Higher bearing capacity is guaranteed. The wider sling is the foundation of ton bag bearing capacity.
3. Strong edge seam: wear-resistant and durable, precise edge locking fine workmanship, double threading, uniform thread, not easy to open, make the product more wear-resistant and durable
4. Bottom reinforcement sling design: multiple specifications can be used repeatedly, bearing more large, not easy to damage, can be used repeatedly
5. Various specifications optional: common specifications perennial spot supply perennial supply common specifications ton bags, adequate inventory, timely delivery common specifications : 90*90*110 90*90*100 100*100 100*100*110 100*100*120 110*110*110
6. Support batch customization: spot supply, batch printing has perfect equipment and experienced technical workers, 3-5 days can complete batch customization

Specifications:

Name: Wearproof Chemical Bulk Bags Foldable Stable Performance
Material: 100% PP
Usage type: Reusable type
Color: White
Tape Color: White
Top: Bunch of pocket
Bottom: Parallel
Loops: Cross Corner Loops
Type of bag: Square
Size: 100cm*100cm*100cm
SF: 5:1
Application: Transport Packing/ Chemicals/ Food / Construction/ Metals/ Waste.etc
Manufacture process: Drawing-weaving-cutting-printing-sewing-testing-packing

Matters needing attention:

1. Do not stand under the container bag during lifting operation.
2. Please hang the hanger in the central part of the sling or rope, not inclined, single side or inclined pulling container bag
3. do not rub with other items in the operation, hook or collision container bag.
4. Do not reverse pull the sling to the outside.
5. container bags when using forklift operation, please do not make the sub-contact or tie into the bag body, to prevent broken container bags.
6. in the workshop handling, as far as possible to use the tray, avoid hanging the container bag surface shaking side handling.
7. Keep container bags upright during loading, unloading and stacking.