Tungsten Carbide Buttons
| | |
| --- | --- |
| Category | Carbide Button |
| Country of origin | China |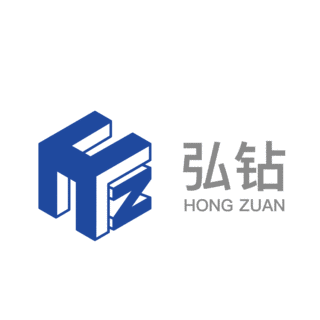 Zhuzhou Hongtong Tungsten Carbide Co Ltd
No.86, Mingri Rd, Tianyuan Dist, Zhuzhou,Hunan, 412007, China
Description
The tungsten carbide button is sintered by coarse grained powder, with properties of high hardness and good transverse-rupture strength, as well as corrosion resistance, resistance to acid and alkali.

Our durable carbide buttons with excellent fracture resistance dramatically improve tool life with high penetration rates. The consistent performance and tolerance are mainly attributed to our pure raw materials and strict ISO quality control. All of our carbide buttons are made from virgin raw materials and HIP sintered for the top good quality and high performance. There are various sizes and styles are available here and we can also make the buttons in any new design to meet our customers' requirement.

Features:

1. 100% virgin material
2. fast delivery
3. ISO quality control
4. stable and reliable
5. sample available
6. surface polished
7. free online technical service available
8. various grades YK05/YK10/YK20/YK25/YK40 etc
9. various Types: type Q(spherical), type Z(conical), type D(parabolic), type P(flat-top) etc

Application of the tungsten carbide buttons:

Tungsten carbide buttons can be used in many different drill bit, as below:

Button bits for coal mining:
These tungsten carbide button bits are mainly used for coal mining, coal cutting picks, electric coal drill bits, coal mining cutter picks, roadway excavation, rotary drilling for pile hole, pavement milling. Such as Bob's bit, Rotary bit, Digger button bit and so on.

Carbide button bits for construction:
Such carbide button bits are mainly used for bridge pile foundation excavation, tunnel shield, urban road crossing, mining wear parts, high-speed railway, highway maintenance and the like. These products are complex in specification, with wide range of applications, stable and reliable quality.

Carbide button bits for oil-field:
This carbide button bits are mainly used for tri-cone drill bits for oil and gas fields excavation and large-scale open-pit mine. And they are made into Tricone bit, PDC bit, horizontal directional drilling system(HDD),with excellent product stability, ensuring the safety and reliability of deep mining.

Mining button bit:
These products are mainly used for high and low pressure DTH drill and hydraulic screw-in drill and so on, suitable for hot insert or cold pressing bit inserting process, with some of the materials used in the welding process. These bits are made into DTH hammer Anchor bit, Top hammer, Cluster hammer, and so on.