TSQ Submersible Sand Pumps
| | |
| --- | --- |
| Category | Submersible Sand Pumps |
| Brand | Hydroman |
| Model | TSQ |
| Country of origin | China |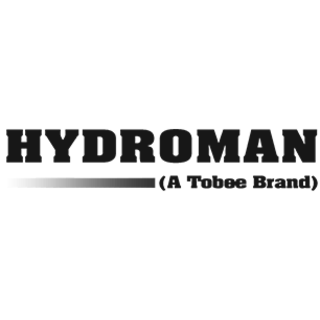 Hydroman (A Tobee Pump Brand)
No. 266, Tianshan St, High-tech Zone, Shijiazhuang City 050000, China
Description
Specifications:

Size: 50-400mm
Capacity: 7-2400m3/h
Head: 7-120m
Power: 0.75-315kw
Max. particle: 120mm
Agitator or Cutter heads: Available
Materials: High chrome, Hyperchrome, SS304, SS316L, Duplex SS etc.

Product Details:

Hydroman™ TSQ Submersible Sand Pumps are a world's standard submersible agitator pump, Capable of transporting up to 70% solids, this pump is born to dredge and has earned itself a 'solids-handling' reputation for reliability and durability in the world's toughest applications, The wear parts are made from high chrome alloy, It is widely used in pumping sand, sludge, gravel, stone, mud, ore slurry, coal slurry, sand-stones containing big solid particles etc.

Design Features:

▪ Electric submersible motors are all Class H insulated and have a minimum 1.25 service factor.
▪ TSQ Submersible Sand Pumps are equipped with a unique lip seal system to prevent material from penetrating the seal.
▪ High quality materials ensure long life of all components.
▪ Temperature sensor, embedded in the electric motor, and Moisture sensor, in the oil chamber, are available options to protect the pump in the most demanding application.
▪ Adjustable High-Chrome suction side Wear Plate maintains maximum performance for extended periods by a simple adjustment of the gap between the wear plate and the impeller.
▪ Replaceable wear parts: casings, impellers, wear plates all can be replaced independently.
▪ Lube Oil Inspection Ports: a wide angle port outside the submersible sand pump ensures easy inspection of shaft seal oil levels as well as providing easy access for oil replacement.
▪ The excavating action is created by the High-Chrome agitator blades that lift settled sediments which then get sucked into the submersible sand pump, creating a continuous flow of concentrated slurry.

Hydroman™ TSQ Submersible Sand Pumps Applications:

TSQ Submersible Sand Pumps widely used for Dredging, Ocean Sand mining, ponds, Fly ash/ bottom ash, Sand and Gravel excavation, Hazardous waste clean-up, Tank clean up (replacing vacuum trucks), Cleaning out numerous sumps including at: Cement plants, Agricultural wash down pits (carrots, beats etc), Pipeline burial, Coke pits, Mill scale/ slag pits, Barge unloading, Silt removal, Removal of filer media at waste treatment plants, Island building etc.