DMXGROW Quantum Board 480W Samsung lm301b 5630 LED Grow Light Board with Full Spectrum for Indoor Medical Plants Growing
| | |
| --- | --- |
| Category | LED Grow Light |
| Country of origin | China |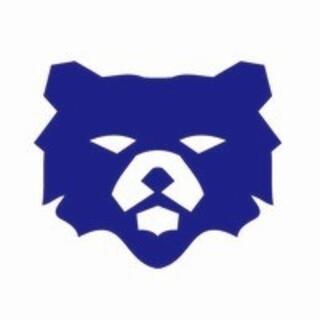 Shenzhen Dmxgrow Technology Co Ltd
B702 Zhonghengsheng Industrial Park, Baoan District, Shenzhen, China
Description
Providing 4x4ft lighting cover for indoor plants growing, It's suitable for all cycle of plants, from seed, germination to flowering stage;

• High efficiency and high PPFD
• Dimming and 180 degrees foldable
• Top brand Samsung lm301b or Seoul 5630
• Full spectrum
• Waterproof also with waterproof connector
• UL certificated driver or Meanwell driver
• Easy to install and package
• Suitable for full cycle of plants growth stage

Dmxgrow 480W LED quantum board grow lights with foldable install and package, It with 2 x 240W board combined. And with Top brand Seoul 5630 or Samsung lm301b with 660nm.High PPFD and high efficiency for indoor medical plants growing, It with 1688umol/m2/s PPFD @6inch. PPE of 2.7umol/J. Aluminum materials for heat dissipation system.Providing 4x4ft lighting cover, Suitable for vergetation and flowering stage, Good for 4x4ft grow tent.

Quantum boards are the highest efficiency, high-intensity horticulture light engines with the diodes spreading out on a much larger board, which in turn makes for more light distribution. They are one of the great lights with a much simpler thermal management system with much greater efficiency. PPFD @1688umol/m2/s. Full spectrum for all growth cycle of indoor plant growing. Especially for cannabis growing.

Excellent heat dissipation performance:

The unique appearance and solid design, the use of pure aluminum material, each radiator weighs more than 1 kg, to ensure that the lamp body has a good heat dissipation effect, and the lamp body can still maintain a relatively low temperature after a long period of work. The light attenuation is 3% after 30, 000 hours of use to ensure the long life of the lamps and meet the strict requirements of commercial planting projects.

Waterproof coating and waterproof connector:

Waterproof joint can solve the problem of water mist and moisture in greenhouses. High light transmittance waterproof coating, good waterproof performance, no yellowing, lightweight, quiet, waterproof, never burn out, cost-effective design, especially for indoor gardens, tents and greenhouses.

Quantum board is a LED Grow Light, DMXGROW 480W Quantum board with High efficiency for plants growing and with large applications. Dmxgrow LED grow lights are widely used in plant factories, greenhouse agriculture, flower farming, indoor gardens, grow tents, water-soluble breeding, piped cultivation, various flowers and vegetables.such as orchids, eggplant, tomatoes, grapes, lettuce.cannabis etc. Because it with full spectrum and suitable for all growth cycle of plants.