Dmxgrow 2 Foldable Full Spectrum LED Grow Lights for Indoor Plants – 780W, 4X4ft Lighting Cover, Samsung Lm301b | High PPFD & High Yield
| | |
| --- | --- |
| Category | LED Grow Light |
| Country of origin | China |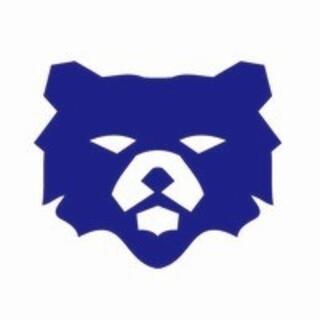 Shenzhen Dmxgrow Technology Co Ltd
B702 Zhonghengsheng Industrial Park, Baoan District, Shenzhen, China
Description
Providing 4x4 ft for both vegetative and flower, our LP780 2 Foldable 780W Max 800W LED grow light for indoor plants supports all stages of the plant's growing lifecycle, whether used in a tent for personal growers or chained together with up to 200 pcs of fixtures in a large commercial operation.

This indoor plant grow light has the popular design of 6 lighting bars focused on distributing more light as even as possible across the plant canopy.with full spectrum to adapt to each phase of the plant cycle.

The PPFD for this light is also quite impressive, 1571 µmol/s at 12" distance. That's enough to boost your plant's yield according to a 20-40 mole of light per day requirement. Besides that, it is dimmable, so you may easily adjust the intensity of the light for the veg and flowering phases.

Our latest LED grow lights for indoor plants suit many kinds of growing operations. If you're looking for full-spectrum LED lights to use indoors or for commercial growing, this is one of the most cost-effective and efficient products on the market.

Features:

• Super cooling system improved heat dissipation speed 40%
• High Yield up to 1.5g~2g per Watt
• 4X4ft Coverage, 110x110cm dimension
• Full Spectrum – from seed to harvest.
• High PPF – 1800μmol/s
• APP Daisy Chainable – up to 200pcs lights
• Dimmable – OFF- 40%-60%-80%-100%
• 180°Foldable Easy Installation – plug & play
• True 780w Power Consumption
• Super slim and less weight
• LED lights transfer 30% more electricity compare to HPS

Newest Fin Series Fins Heat Sink for LED Grow Light heat dissipation, It with few advantages of this design;

1. Slim and less weight.Especially for grow lamps suspended at high altitude.
2. The heat dissipation surface area is increased, and the thermal effect is good! Even heat dissipation speed higher 40%.
3. Much safer than traditional grow light heat dissipation design.

The Fins Heat Sink LED GROW light specially designed for indoor farming, vertical farming, grow tent, home growers, greenhouse commercial growing, Large-scale cannabis growing, indoor garden and horticulture, hydroponics system. Especially for indoor plant vegetation and flowering stage. This series full spectrum led grow light with dimming and RJ port daisy chain for commercial cultivation, up to 200 grow lights by externel controller, also it can be customized for design and customized for spectrum. LED Grow Light also be the popular for indoor growing by most growers.