Epoxy Coated Wire Mesh
| | |
| --- | --- |
| Category | Epoxy Coated Mesh |
| Country of origin | China |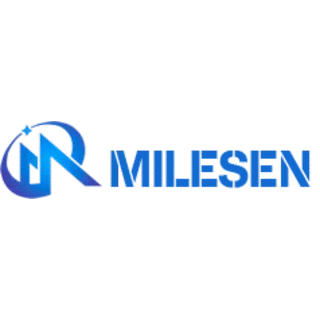 Anping Milesen Metal Net Products Co Ltd
150m West of YinWang Road, Old Industrial Area, Anping, Hengshui, 053600, China
Description
Epoxy Coated Wire Mesh as hydraulic filter and air filter supporting layer to backup filter paper or non woven cloth .which used to filter out the system of particulate debris and rubber impurities, to ensure the cleanliness of the hydraulic system and Air Filtration System.

The epoxy coated wire mesh is primarily woven from average steel cable as well as covered with top notch epoxy powder with electrostatic spraying process to make this material immune to corrosion and also acid. Epoxy coated wire mesh is generally used as an assistance layer for purification, rather than galvanized cable mesh. It is ideal because of the stability and also economic situation of the structure. It is the almost all of the filter.

Basic material:

Low carbon steel/ordinary steel wire/aluminum wire/stainless steel wire, epoxy powder

Color:

Dark gray and black epoxy coating is standard configuration, other colors can be customized, such as gray, white, blue, etc.

Features:

• Light weight
• Epoxy coating makes it resistant to rust and rust
• Stable internet structure, simple to pleated
• High compatibility with different sorts of corrosive fluids
• Resilient under heat and also high pressure
• Easy to clean and also tidy

Application:

• Epoxy coated wire mesh is usually used in different filtration applications, as an assistance layer for hydraulic filters and also air filters, making certain good pleating results, giving maximum air flow and also peak filtering.

• When epoxy coated wire mesh is utilized as epoxy coated filter cable mesh, as a hydraulic filter as well as air filter assistance layer to sustain filter paper or non-woven textile, used to strain bit pieces and also rubber impurities in the system to make certain the hydraulic system And also the cleansing of the air filter system.

• Epoxy coated wire mesh can also be used as anti-insect thread for doors and windows. It is widely utilized to resist bugs such as flies, insects and bed insects in hotels, buildings, and homes.

Item 2:

Raw Material: galvanized steel, stainless steel or Aluminum, then coated with epoxy coatings.

Properties: light weight, flexible, easy to clean, good-looking, adumbral, privacy protection, safety protection, color can be customized.

Application: used in hotels, public buildings, civil residences for decorative and safety protection purpose.

Characteristics:

• Oil immersion corrosion resistance: It can be tested at different temperatures and times by various brands of hydraulic oil media all over the world, and the coating surface is unchanged. It is suitable for special hydraulic filter products of high temperature and high pressure.

• Weatherproof corrosion: According to the ASTM B117-09 salt spray test standard. It can be tested in continuous 96 hours in the salty environment, and the mesh surface is unchanged. It is suitable for the air filters used in the harsh environment and outdoor environment.

• Strong adhesion: It can pass the H grade pencil test, 1kg/50cm impact test, Scratch test, anti-fatigue test.

• Excellent flexibility: Folding the mesh on the bar with radius of curvature 1mm, no breaks on the surface.

• After slitting and cutting, the edge wire doesn't fall off.

Packaging:

The epoxy resin coated wire mesh can be rolled right into rolls or cut into strips. We collaborate with our consumers to give custom cut, installation-ready epoxy-coated grids to help simplify the building and construction routine.

Manufacturing procedure:

We set 40 sets plain steel mesh weaving looms in site, mesh opening accuracy, warp and weft wire straightness, mesh defects control, dimension control efficiently grantee raw mesh quality; Epoxy power has different brands, we normally choose anti oil power for industrial use and anti corrosion for civil use.Two equipments for epoxy coating adopted advance manufacturing process, the coating performance has been improved efficiently, and coating capacity is 10000 square meter per day.