Office Dual Motor Three Segments Height Adjustable Desk
| | |
| --- | --- |
| Category | Dual Motor Standing Desk |
| Brand | Upliftec |
| Model | UP1A-01 |
| Country of origin | China |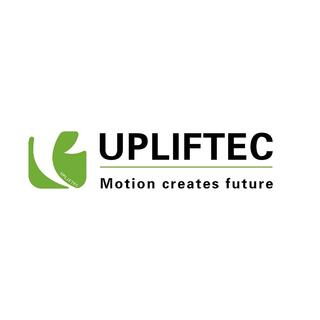 Suzhou Uplift Intelligent Technology Co Ltd
Building 6, No. 188 Xinfeng Road, Xukou Town, Wuzhong District, Suzhou City, China
Description
The UP1A-01 is the highest-level product in our series of electric stand up desk, The high-quality lifting system is the biggest advantage of this dual-motor standing desk, which makes the lifting desk stable, silent and fast during the lifting process, and the maximu speed can reach 38mm/s under load.

This electric height adjustable table with a gyro current collision avoidance system has sensitive anti-collision features. Gyroscope technology can better detect various obstacles encountered by the lift desk during the lifting. When the sit-stand desk encounters an obstacle, it will automatically stop and retreat 2-3cm to confirm the safety of the user.
We are a professional B2B standing desk supplier with competitive products to help clients grow their business and brand, also pride ourselves on the superior level of service we provide, including our quality after-sales service.

Specifications:

Item No: UP1A-01
Material: SPCC
Height Range: 620~1270mm (24.4"~50")
Width Range: 964~1600mm (38"~63")
Motor Quantity: 2
Max. Speed: 35mm/s
Noise: ≤50dB
Weight Capacity: 120kg (265lbs)
Duty Cycle: Max.10%
Input Voltage: AC 110V-220V
Output Voltage: DC 24V
Ambiance Temperature: -25℃~45℃
IP Grade: IP42

Features:

• 650mm Standard Stroke
• 4 Programmable Height Preset
• Sit-stand Time Reminder
• Safety Child Lock
• Noise ≤50dB
• 120kg Weight Capacity

Quiet Dual Motors: Quiet dual-motor technology makes powerful but smooth & silent lifting with a load capacity is 120kg (265lbs)

Anti Collision Feature: The gyro-Current Collision Avoidance System supports 1-8 level sensitivity adjustment for better detection of soft and hard objects in the movement path

Smart Control APP: Connect your standing desk with your smartphone by Bluetooth, So you can adjust your office desk via smartphone

5 Year Warranty: 5-year warranty for desk frame and 3 year warranty for motor

Cold Rolled Steel: The material of the desk frame is cold rolled steel that finished with a thicker powder-coating for provides increased durability against scratches, moisture, and stains. The most popular colors are black, white, and grey (silver), but we can custom colors as requested.

Robust Dual-Rail Crossbeam: The standing desk frame is a dual-rail crossbeam design, stable even at the highest. Retractable frame from 964mm to 1600mm, Suitable for tabletop size of(1200~2000)x(600~1000)mm ((47.2"~78.4")x(23.6"~40")), cater to all kinds of occasions.

Holeless Lifting Leg Column: The lifting column is an upwards three-segment rectangular holeless design, the dimension is 80*50 mm, 75*45 mm, and 70*40 mm. Square and round shape columns are also available for your choice.

Digital Display Handset: The hand controller with 4 programmable height presets to help you reach your customized heights easily.

Packing Info:

One set per carton, the dimension is 1080*270*235 mm, Gross weight is 28.5kg.

A 20ft/40ft container can fit in 340/700 sets (with pallets) and can fit in 420/880 sets (without pallets).

The outer layer is shockproof/moisture imitation paper layer packaging, thickened with five layers of corrugated paper, to protect your sit-stand desk during the whole process and ensure the safety of products in transportation.

The inner layer is anticollision, thickening, laminating, foam package, strong and wear-resistant, not easy to deform, to ensure the safety of goods in transit.