Office Compact Electric Single Motor Computer Standing Desk
| | |
| --- | --- |
| Category | Single Motor Standing Desk |
| Brand | Upliftec |
| Model | UL1-01 |
| Country of origin | China |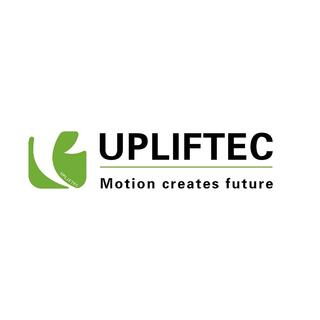 Suzhou Uplift Intelligent Technology Co Ltd
Building 6, No. 188 Xinfeng Road, Xukou Town, Wuzhong District, Suzhou City, China
Description
Upliftec is a leading supplier of standing desks, upplying you with the best competitive single motor sit stand desk frame. Single-motor electric sit standing desk comes in at a far lower cost than dual motor standing desks and you can pay for two single-motor standing desks for the price of one dual-motor standing desk. Affordable single motor stand up desk, small size is ideal for office, home, school and most working environments. With four programmable presets controller, adjustments height can be made with one touch. The powerful single motor guarantees quiet operation and has an anti-collision function that stops movement if it senses a collision with another object. The adjustable lifting desk frame base is width adjustable from 1100~1400mm (43.3"~55.1") to suit your space and needs.

Specifications:

Item No: UL1-01
Material: SPCC
Height Range: 710~1160mm (28"~45.7")
Width Range: 1100~1400mm (43.3"~55.1")
Motor Quantity: 1
Max. Speed: 22mm/s
Noise: ≤50dB
Weight Capacity: 80kg (176lbs)
Duty Cycle: Max.10%
Input Voltage: AC 110V-220V
Output Voltage: DC 24V
Ambiance Temperature: -25℃~45℃
IP Grade: IP42

Features:

• 650mm Standard Stroke
• 4 Programmable Height Preset
• Sit-stand Time Reminder
• Safety Child Lock
• Noise ≤50dB
• 120kg Weight Capacity

Powerful Single Motor System: The electric sit-stand desk is equipped with a single motor system, powerful support allow the desk to lifting at a quick and quiet.

Sturdy 176 lbs Support: All steel construction and a powerful motor support has a high load capacity up to 176 lbs and 25mm per second lift speed.

With USB Charging Port: With USB ports to convenient you to charge any device while working.

5-year warranty: Sturdy steel design and powerful motor is backed with a 5 year warranty on ALL parts (motor and frame) for this standing desk.

Cold Rolled Steel: The material of the desk frame is cold-rolled steel that is finished with a thicker powder coating for provides increased durability against scratches, moisture, and stains. The most popular colors are black, white, and grey (silver), but we can custom colors as requested.

Adjustable Height/Width: The height can adjusted from 710~1160mm (28"~45.7"), offers maximum comfort and adaptability to multiple requirements.The width can adjusted from 1100~1400mm (43.3"~55.1"), fits a variety of desktop shapes and sizes.

Holeless Lifting Leg Column: The standard stroke of the single motor two-segments lifting column is 450mm, the dimension is 80*50 mm, and 75*45 mm.

Four programmable presets controller: UH7 controller with programmable presets function that store up to 4 height settings. Prevent any accidents with a built-in safety-lock feature. With USB ports to convenient you to charge any device while working!

Packing Info:

One set per carton, the dimension is 1080(L)*330(W)*143(H)mm, Gross weight is 21.5kg.

A 20ft/40ft container can fit in 480/992 sets (with pallets) and can fit in 592/1216sets (without pallets).

The outer layer is shockproof/moisture imitation paper layer packaging, thickened with five layers of corrugated paper, to protect your sit-stand desk during the whole process and ensure the safety of products in transportation.

The inner layer is anticollision, thickening, laminating, foam package, strong and wear-resistant, not easy to deform, to ensure the safety of goods in transit.