Large Electric Height Adjustable Computer Workstation L Shape Stand Up Corner Desk
| | |
| --- | --- |
| Category | L-shape Standing Desk |
| Brand | Upliftec |
| Model | UP1B-L |
| Country of origin | China |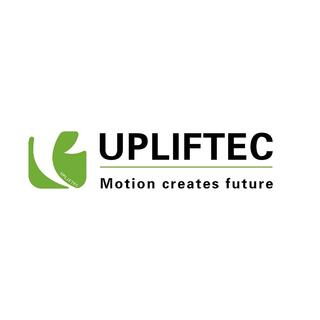 Suzhou Uplift Intelligent Technology Co Ltd
Building 6, No. 188 Xinfeng Road, Xukou Town, Wuzhong District, Suzhou City, China
Description
Specifications:

Item No: UP1B-L
Material: Cold rolled steel
Height Range: 700~1200mm (27.6"~47.2")
Width Range: 1250~1550mm (49.2"~61")
Motor Quantity: 2
Max. Speed: 35mm/s
Noise: ≤50dB
Weight Capacity: 120kg(265lbs)
Duty Cycle: Max.10%
Input Voltage: AC 110V-220V
Output Voltage: DC 24V
Ambiance Temperature:-25℃~45℃
IP Grade: IP42

Features:

• 650mm Standard Stroke
• 4 Programmable Height Preset
• Sedentary Reminder
• Safety Child Lock
• Noise ≤50dB
• 120kg Weight Capacity

Quiet Dual Motors: Quiet dual-motor technology makes powerful but smooth & silent lifting with a load capacity is 120kg (265lbs)

Anti Collision Feature: The gyro-Current Collision Avoidance System supports 1-8 level sensitivity adjustment for better detection of soft and hard objects in the movement path

Smart Control APP: Connect your standing desk with your smartphone by Bluetooth, So you can adjust your office desk via smartphone

10 Year Warranty: 10 years warranty on the desk frame and 5 years warranty on electrical parts (lifting motor, controller and handset).

Cold Rolled Steel: The material of the desk frame is cold rolled steel that finished with a thicker powder-coating for provides increased durability against scratches, moisture, and stains. The most popular colors are black, white, and grey (silver), but we can custom colors as requested.

Robust Dual-Rail Crossbeam: The standing desk frame is a dual-rail crossbeam design, stable even at the highest. Retractable frame from 964mm to 1600mm, Suitable for tabletop size of(1400~2000)x(600~1000)mm ((55.1"~78.4")x(23.6"~40")), cater to all kinds of occasions.

Holeless Lifting Leg Column: The lifting column is an upwards three-segment rectangular holeless design, the dimension is 80*50 mm, and 75*45 mm. Square and round shape columns are also available for your choice.

Digital Display Handset: The hand controller with 4 programmable height presets to help you reach your customized heights easily.

Packing Info:

The outer layer is shockproof/moisture imitation paper layer packaging, thickened with five layers of corrugated paper, to protect your sit-stand desk during the whole process and ensure the safety of products in transportation.

The inner layer is anticollision, thickening, laminating, foam package, strong and wear-resistant, not easy to deform, to ensure the safety of goods in transit.