ERW Steel Pipe
| | |
| --- | --- |
| Category | Carbon Steel Pipe |
| Country of origin | China |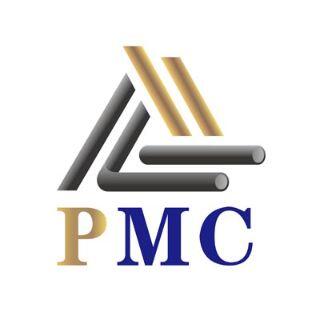 Permanent Steel Manufacturing Co Ltd
168#, Yuelu Avenue Steel Industrial Zone, Changsha, China
Description
Sizes:
Out Diameter: 1/2"-24"
Wall Thickness: 1.65-20mm
Length: 3-12m, or according to customer's requirement
End: Plain End, Beveled End, Treaded

Standard:
ASTM 5L, ASTM A53, ASTM A178, ASTM A500/501, ASTM A691, ASTM A252, ASTM A672, EN 10217

Steel Grade:
API 5L: PSL1/PSL2 Gr.A, Gr.B, X42, X46, X52, X56, X60, X65, X70
ASTM A53: GR.A, GR.B
EN: S275, S275JR, S355JRH, S355J2H
GB: Q195, Q215, Q235, Q345, L175, L210, L245, L320, L360-L555

Uses:
For ERW Line Pipe
For ERW Casing
For ERW Structure Tube
For High pressure and high temperature

Surface: Lightly oiled, Hot dip galvanized, Electro galvanized, Black, Bare, Varnish coating/Anti rust oil, Protective Coatings (Coal Tar Epoxy, Fusion Bond Epoxy, 3-layers PE)
Packing: Plastic plugs in both ends, Hexagonal bundles of max. 2,000kg with several steel strips, Two tags on each bundle, Wrapped in waterproof paper, PVC sleeve, and sackcloth with several steel strips, Plastic caps.
Test: Chemical Component Analysis, Mechanical Properties (Ultimate tensile strength, Yield strength, Elongation), Technical Properties (Flattening Test, Bending Test, Hardness Test, Impact Test), Exterior Size Inspection, Hydrostatic Test, NDT TEST ( ET TEST, RT TEST, UT TEST)

ERW Pipe Manufacturering Process:

Straight seam high frequency welded pipe (ERW steel pipe) is formed by forming a hot-rolled coil through a forming machine. The skin effect and proximity effect of high-frequency current are used to heat and melt the edge of the pipe blank. Pressure welding is carried out under the action of a squeeze roller. Realize production. Welded steel pipes have simple production process, high production efficiency, many varieties and specifications, and less equipment, but their general strength is lower than seamless steel pipes.