Mobile Digital Radiography System PLX5200A 50kW Version
| | |
| --- | --- |
| Category | Mobile DR |
| Brand | Perlove |
| Model | PLX5200A 50kW Version |
| Country of origin | China |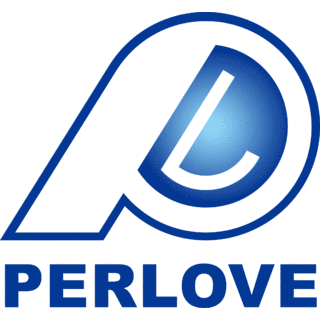 Nanjing Perlove Medical Equipment Co Ltd
No.97 / 99, Wangxi Road, Jiangning District, Nanjing, China
Description
High definition image, Easy for clinical.

Features & Benefits:

Mobile, accurate and versatile:
PLX5200A 50kW version are widely used in radiology, ward, ICU, operating room.
Core Strengths:
• Well-designed graphic screen delivers great convenience.
• Ultrasonic distance measurement, precise positioning.
• Small and ingenious rack.
• Vivid digital images.
• Large power supply capacity and low dose.
• Electric and automatic hand-moving wherever you want.

High definition image, Easy for clinical:
• High quality portable FPD,outstanding acquisition conversion performance, the sharp clinical image can be guaranteed.It can realize digital radiography of all human body parts friendly, like head, limbs, chest, spine lumber and so on.

Compact,flexible and easy positioning:
• Motor frame and labor saving: PLX5200A 50kW version is equipped with a motor frame, which can realize the wide-range rotation of the column and the horizontal free expansion and contraction of the arm.The head can rotate at±180° without dead angle.It can complete shooting in a small space and meet the needs ofvarious clinical positioning.
• Ultrasonic distance measurement, precise positioning: The PLX5200A 50kW version is equipped with an ultrasonic distance measuring beam limiter, which can display the SID photography distance digitally, assist in rapid positioning,and achieve precise positioning without frequently moving the patient.

Enhanced image clarity delivers diagnosis precision:
• High power, high frequency and high voltage generator: PLX5200A 50kW version is equipped with 50KW split high-frequency and high-voltage generator, with stable high-voltage output, high-quality X-ray can be stably output with the x-ray tube, which meet the needs of a variety of positions and provide guarantee for clear clinical images.
• Excellent wireless detector: PLX5200A 50kW version adopts 14*17 inches wireless detector, which has wide field of vision and convenient positioning;with high image clarity and fine imaging.The l6 bit gray scale can clearly show the radiation position tissue details of the exposure site, with high image differentiation and accurate clinical diagnosis.

Humanized design and intelligent control mode:
Integrated workstation:
• The integrated workstation integrates the image acquisition system and theX-ray generator control system, which is convenient and quick to operate.
• The image acquisition system has multiple functions such as patient management,image acquisition, image processing, image observation,and case reports.
• The workstation supports the DICOM3.0 standard protocol and can transfer images with PACS system.
Interactive design, friendly and convenient:
• The excellent human-computer interaction design is more in line with the human body structure, which can effectively relieve the discomfort of muscle soreness and physical fatigue caused by long-term operation, and help medical staff improve work efficiency.
• Built-in preset parameters for standardized postures, graphical display of a variety of commonly used clinical postures, support for re-editing and memorizing posture parameters, therefore doctors can adjust and optimize exposure parameters personally.
Graphical operation interface:
• Large-size LCD touch screen, equipped with professional image processing software with humanized graphical interactive interface which can shorten therunning-in period between medical staff and the machine effectively.
• Understandable icons, simple and easy to understand, save training time and cost for medical treatment.

High productivity and excellent operation experience:
• Esay and positioning: The PLX5200A 50kW version can be used flexibly in hospital corridors,wards, ICu, outpatient and emergency departments.The agility of PLX5200A50kW version improves its efficiency as a mobile DR to satisfy more clinical needs.
• Anti-Collision design: The front of the PLX5200A 50kW version is equipped with an automatic collision protectiondevice, which protects people and machines well.
• Dual motor Drive: The dual motors combined with excellent mechanical design can be easily carried out by operators with one hand. The motor runs smoothly and quietly, with low noise during traveling,and will not disturb patients even when moving in a quiet ward at night.
• Strong adaptability: There is no need to change the facilities orinstall the ground rails and hangers, as long as the protection is well done,the PLX 5200 PLOS can be used everywhere.
• 110V/220V power: Common voltage can charge and power PLX 5200 Plus.