1 Series Alloy
| | |
| --- | --- |
| Category | Aluminium Series |
| Model | 201633120244 |
| Country of origin | China |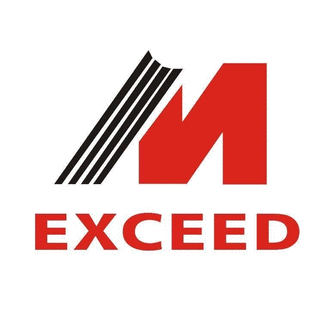 Chongqing Exceed Metal Co Ltd
6-23, Building 2, No. 21 Xishuang Ave., Shapingba District, Chongqing City, China
Description
1 series alloy, generally called commercial pure aluminium, the Al content of this series is above 99.0%.

Features:

Low strength,High conductivity, good corrosion resistant performance, high latent heat of melting, high-reflective, well welding property, low strength, and not suitable for heat treatments. It characterized with very low strength, superior corrosion resistance, highly reflective and decorative, very high thermal and electrical conductivity. The combination of these properties makes these alloys very suitable for packaging, electronic devices, heating equipment, lighting applications and decoration, among the others.

Alloy:

1100 1050 1050A 1060 1070,1080,1085,1200,1145 etc.

Temper:

O/H111 H112 H12/H22/H32 H14/H24/H34 H16/H26/H36 H18/H28/H38 etc.

Specifications:

Thickness: ≤30mm (For tread plate, Thickness≤6mm) Width ≤2630mm Length ≤16000mm OR Coil (C)

Application:

Printing plate, antiskid tread plate, lid stock, industrial device, storage, cabinet sheet, lighting component, all kinds of containers, etc.