304 Stainless Steel Coiled Cable Tool Lanyard
| | |
| --- | --- |
| Category | Plastic Coil Lanyard |
| Brand | Yomo Security Display |
| Model | YOMO-015006 |
| Country of origin | China |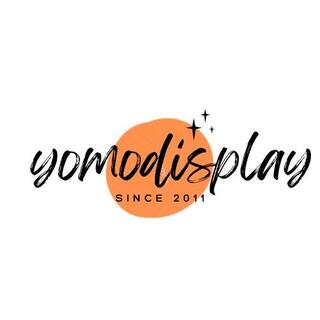 Yomo Security Display Co Ltd
Qinsheng Industrial Park 103, No. 21 Pengyanxinan Road, Xiping, Nancheng, Dongguan City, Guangdong Province, 523000, China
Description
Its regular free working length 1.8 meter, a single rope is 130 grams, and the maximum weight is 30 kilograms. It can generally be used for fishing, diving, construction to stop the drop of tools, etc. The regular color is transparent green, and 500 colors can be customized, the steel wire material is 304 and the plastic material is TPU, we produce and export these coiled cable lanyards in very high quality to many countries and area in the world.

• Made of high-quality environmentally-friendly plastic TPU, inside with 304 stainless steel wire
• Steel coiled leash constructed with PU coated cable for ultimate strength and durability for attaching tools
• End fittings are 304 stainless steel quick release snap hooks for locking connection
• A variety of colors and specifications can be customized. Also allow custom accessory request
• Hot colors like clear green, clear black / blue / red / pink, clear green color is the standard
• It is now most popular and hot protection safety coil leash for especially construction industry
• This coiled cable tool lanyard is easy to use, and resistant to tearing
• Mini order quantity for standard clear green is 100pcs. Other custom color with 500pcs

Specification:

Item Name: 304SS Coiled Cable Tool Lanyard - 1.8M, 30KG
Material: SS304 + TPU cover
Coil Size: 2.0/4.8*23*135mm
Wire Diameter: 2.0mm
Wire Structure: 7x19
Cord Diameter: 4.8mm
Coil OD: 23mm
Coil Length: 135mm
Tail End Length: 115mm
Cord Loop Length: 30mm
Maxmium Stretch Length: 1.8 meter
Aluminum Furrule: 8 shape, 2pcs
Plastic Sleeve: black color, 2pcs
Simple Snap Hook: Stainless steel 304, 2pcs - Support customized attaching accessories
Unit Item Weight: 130G
Brand: YOMO SECURITY DISPLAY

Application:

Fishing, Scuba Diving, Travelling, Hiking, Climbing, Tactical and so on.