Aluminum Framed Glass Railing
| | |
| --- | --- |
| Category | Metal Glass Railing |
| Model | RAG201 |
| Country of origin | China |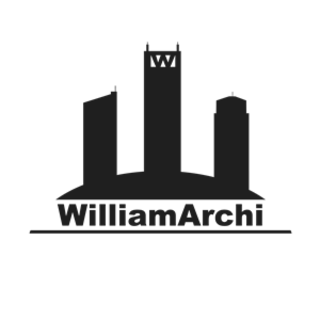 WilliamArchi Limited
Room 606 Aohua Business Buiding, Huarong Road, Longhua District, Shenzhen, China
Description
Other Name: Aluminum Framed Glass Fence
Model: RAG201
Baluster Shape: Square Frame
Material: Aluminum
Installation method: Floor Mounted
Fence: Glass panel
Application range: Balcony, Deck, Terrace, Porch, Staircase etc,.

Aluminum Frame Glass Railing Customization:

WilliamArchi aluminum glass railing systems are use high quality aluminum frame to fixing the glass fence. This system is popular near sea or mountain place when people building a commerical or residential building project there.

Aluminum frame or baluster Parts:

This system are normally use a two post or a frame with slot for glass fit. so the whole pc of glass panel will like a window on floor or side mounted on terrace.

Post Installation Type: On Floor, Side Mounting
Post or frame parts: Made by aluminum alloy with slot.
Aluminum Post Base cover: Customize
Fastener: Use rubber into slot to hold it.
LED Light Info: ø1-1/2″ or ø2″ with 3000K or 4000K LED, Medium or High intensity, Clear or Frosted lens
LED Light Application: Balcony, terrace, floor, indoor, ourdoor both Ok
Surface Treatment: powder coating, oxidation, electroplating,
Package: pp bag with paper box, packed into plywood box

Aluminum Framed Railing Glass Details:

Aluminum framed glass panels with a singl glass thickness of 10mm(3/8"), 12mm(1/2"), 15mm(9/16") and laminated glass thickness of 10.76mm,13.52mm, 17.52mm, 21.52mm. Tempered safety glass with AS/NZS 2208, CE and SGCC certification.

Glass Type: float glass, tempered glass, laminated Glass, art glass,
Float Glass Thickness: 12mm, 15mm,19mm,25mm,
Sign Tempered Glass Thickness: 10mm, 12mm, 15mm,
Laminated Glass Thickness: 5+5mm, 6+6mm, 8+8mm, 10+10mm
Surface Option: frosted, sandblasting, non
Color: Clear,tinted, blue, grey, brown, red, light black,
Package: plywood carton with protection

Aluminum Framed Glass Railing Handrail:

Installation Type: On-top, Side mounted,
Shape Availble: round, square, tube-bar
Materails Availble: Normally will use aluminum, wood, PVC
Round Size: Dia 42.4/50.8/60mm
square Size: /40*40/50*50/60*60mm
Surface Treatment: powder coating, electroplating, printing
Package: pp bag with plywood box.

Aluminum Glass Railing Installation:

Easy Installation- no holes required for glass panels, you can fix the glass firmly on the panel by rotating screws included.The clamp will grap and extrusion the glass to make fence fix.