Clinical Waste Disinfection Treatment Unit Model MMDU-17
| | |
| --- | --- |
| Category | Clinic Medical Waste On Site Disposal Machine |
| Model | MMDU-17 |
| Country of origin | China |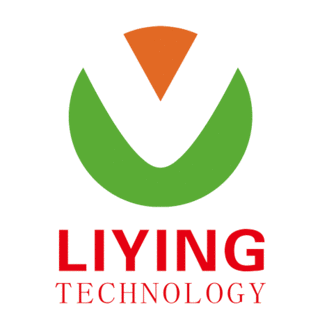 Henan Liying Environmental Science and Technology Co Ltd
High - Tech Development Zone Minquan County, Shangqiu, Henan Province, China
Description
It's a sterilizer that uses the dual effects of microwave and high-pressure steam to disinfect medical waste.

Treatment capacity appr. 2kg/hr, based on an average density of medical waste at 0.1kg/l ~0.15kg/l.

Technical Principle:

Microwave disinfection equipment for medical waste is a device that uses the dual effects of microwave and high-pressure steam to disinfect medical waste. The equipment first introduces high-pressure saturated steam into the high-pressure disinfection chamber of medical waste, while starting a microwave generator. It uses the thermal effect of microwave to heat the high-pressure disinfection chamber to maintain temperature and prevent steam condensation. It is sterilized by the sensitivity of bacteria to temperature. In addition, microwave has a non-thermal effect, Non thermal effect refers to other microbial killing effects besides thermal effect, which is a unique effect of microwave sterilization. The heating and warming process of the equipment is also a disinfection process. After the disinfection room reaches 135 ℃ or above, it is kept for another 5 minutes to complete the disinfection.

Parameters:

Dimensions of the main unit body: 634mm*503mm*749mm
Overall weight: 110kg
Treatment type: High temperature Microwave disinfection
Type of process: Semi-automatic process
Option form: Simple button operation
Sterilization temperature: ≥ 135℃
Pressure: ≥ 0.33MPa
Sterilization cycle: ≥ 30 minutes
Installed power: 3.5 Kw
Utility Requirements: Electricity: 220V
Treatment capacity *: 17L/cycle, or appr. 2 kg/hr (±10%)
Manpower requirements: No specialized operator / 1 operator
Exhaust gas treatment system: Contain
Disinfection section material: 304 stainless steel
Microwave frequency: 2450 +/- 50 MHz
Microwave generator power: 1.25kW
Treatment effect: 6 log 10. The treatment effect test uses Bacillus subtilis var. niger spore (ATCC 9372) as biological indicator, with killing logarithm value ≥ 6.00.
A printer integrated with the machine that can trace cycle data, such as hospital name/operator name/cycle time/weight/cycle status.

Applicable Range:

The processing scope of the equipment includes infectious, injurious, and pathological (excluding human limbs and organs) waste in the category of medical waste.

Do not put sealed containers into the equipment.

Structural characteristics of the unit

Disinfection Efficiency & Energy Saving: High pressure steam and microwave combination disinfection, the disinfection process only takes 5 minutes, high disinfection efficiency, energy saving;

Long Service Life Of Cooling System: Using a water cooled microwave generator, the cooling medium is antifreeze, with a long service life;

Safe & Healthcare Of Workers: The door of the microwave disinfection equipment adopts a conductive sealing strip sealing structure and is equipped with an interlocking system to prevent microwave leakage;

Durable Disinfection Chamber: The disinfection chamber is made of 304 stainless steel, it is durable.

Exhaust Treatment For Environmental: Equipped with an exhaust gas treatment device, including a high-efficiency filter and an activated carbon filter, the high-efficiency filter is used to treat microorganisms contained in the exhaust gas, with a filter particle diameter of 0.2 μ m. It can filter out almost all microorganisms, and activated carbon filters are used for deodorization.