Medical Waste Refrigerated Transport Vehicle LYC5040
| | |
| --- | --- |
| Category | Medical Waste Transfer Vehicle |
| Model | LYC5040 |
| Country of origin | China |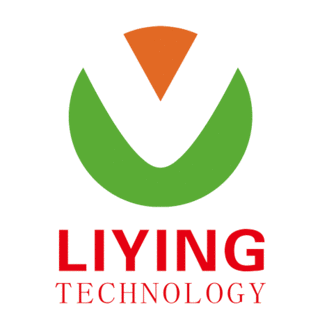 Henan Liying Environmental Science and Technology Co Ltd
High - Tech Development Zone Minquan County, Shangqiu, Henan Province, China
Description
Medical waste transfer vehicles are also known as medical refuse transport vehicles, medical waste collection vehicles, medical waste transfer trucks, etc.

Parameters:

Main technical parameters:
Model: LYC5040
Back door: Two isolation doors
Side door: single-door
Tank volume (m3): 15.2
Overall size (mm): 5995x2045x3130
Cargo size (mm): 4000x1900x2000
Total mass (kg): 4495
Rated mass (kg): 1215
Cube weight (kg): 3150
Number of axes: 2
Wheelbase (mm): 3360
Chassis technical parameters:
Number of tires: 6
Tire size: 7.00R16LT 10PR
Wheel base (front/rear) mm: 1400/1425
Number of leaf springs( front and back ): 4/4+4
Fuel type: diesel
Chassis manufacturer: Jiangling Motors Co., Ltd. (JMC)
Engine model: JX4932ZLQ6D
Power(kW): 90kW

Customized Special specifications accepted.

Characteristics:

The vehicle color is white, the outer layer use fiberglass, the inner layer use stainless steel, and the middle layer is polyurethane insulation layer. It equipped with special UV lamp for disinfection, spray sterilizer device, stainless steel fixing slot, and stainless steel liquid collection tank.

Because the box adopts closed transportation, the back door is double-closed structure to prevent the spread of bacteria and toxic gases of medical waste. The medical waste transfer vehicle must be transported at low temperatures, so the medical waste transfer vehicle is equipped with a refrigeration unit, the minimum temperature can reach -18 degrees, and the temperature can be set. The inner wall stainless steel plate can be used for corrosive disinfection, the bottom and corners of the car are smooth, so the dead corners can also be cleaned and disinfected.

The original chassis, the brand is Jiangling, with a set of chassis tools, five-speed transmission, 700R16 steel wire tires, electric glass lifting, direction power, liquid brake, in line with the new blue brand dangerous goods standards, anti-collision/lane departure dual warning system, front disc brake, ABS, speed limit 80km/h, front exhaust pipe.

Aluminum alloy profile edge reinforcement, door frame and lock parts are all stainless steel, equipped with electrostatic belt, fire extinguisher, vehicle national standard reflective signs and warning signs.

The medical waste truck has the functions of antibacterial, flame retardant, corrosion resistant, easy to clean and disinfect. Therefore, it is the preferred carrier for collection and distribution of medical waste in large, medium and small hospitals.