Non Stick Carbon Steel Wok Pan
| | |
| --- | --- |
| Category | Camping Cookware |
| Country of origin | China |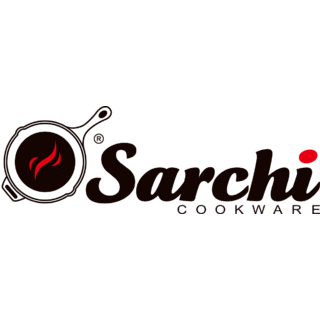 Shijiazhuang Sarchi Trade Co Ltd
0803-A, Rong Ding Tian Xia Buliding 226 Zhonghua North Avenue, Xinhua District, Shijiazhuang, Hebei, China
Description
Material: Carbon Steel
Brand: Sarchi
Item Diameter: 30cm
Item Dimensions (LxWxH): 52.3*30*9.0cm
Item Weight: 1.14kg
Color: Black
Style: Nonstick
Appliance: Induction, gas, electric, halogen, glass, ceramic, etc. This product is not suitable for microwave ovens.

Product Introduction:

Why choose Sarchi carbon steel wok?

As an experienced cookware manufacturer, we have extensive experience in the production of carbon steel pans, cast iron pans, and stainless steel pans. Sarchi is committed to creating high-quality and durable cookware and has been working hard. We not only create cookware that you trust and love, but we do our best to keep it with you for a long time and prepare for the successful production of authentic and delicious food. The discovery of delicious food is endless, and our creation and improvement of all kinds of cooking utensils are also endless. Sarchi Cookware is definitely the best companion in your career and life.

The package of the Carbon Steel Wok Pan:

Our normal packaging is a brown box, white box, or color box. Of course, we can also customize it according to your requirements and print your logo or pattern design on the box. If you sell online like Amazon or other online sites, we can also provide stronger mail-order packaging that can pass a drop test to ensure that the package is strong enough during the express delivery process to avoid accidental bad reviews. If you are selling in offline stores or supermarkets, we can also provide suitable packaging methods, such as display boxes, to better display products.

Product Advantages:

• Natural non-stick material: This carbon steel wok is made of high-quality carbon steel, with ultra-durable and natural non-stick coating characteristics. Features a non-chemical coating to ensure a healthy diet. We use spinning technology and special process to avoid rust and are more durable than coated pots.
• Anti-scratch Performance: After the nitriding process on the carbon steel wok, a dense protective layer is formed, no matter you use a stainless steel shovel or an iron shovel, it will not damage the coating, and cooking hard-shelled foods are also safe.
• Multiple Usage: Carbon steel material brings first-class heat distribution and temperature control, preserves vitamins and nutrients in food, making it very suitable for barbecues, omelets, grilled fish, and cooking various dishes, even desserts.
• Customized Available: This carbon steel wok can be customized with different colors. We can also customize the size, accessories, and logo. Please contact us for details of customization.
• Ergonomic wooden handle: The ergonomically designed wooden handle is comfortable to hold and has heat-resistant properties. Its lightweight design and comfortable long handle make it easy to operate from the stove to the dining table.
• For All Types Of Stoves: Equipped with a flat base, this 11.8" Wok Frying Pan ensures secure sitting on any stovetop and cooking surfaces. You can use it on electric coils, electric and induction glass tops, gas stovetops, and other direct heat sources.