Moroccan Blue Tansy Essential Oil
| | |
| --- | --- |
| Category | Essential Oil |
| Country of origin | Morocco |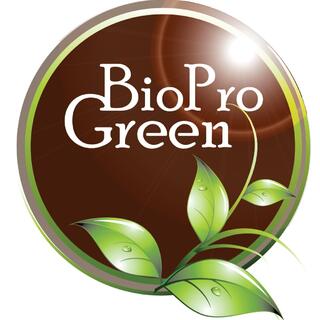 Bioprogreen
N° 200 Lot El Massar, Sidi Ghanem Industrial Estate, Route de Safi, 40100, Marrakech, Morocco
Description
In the first place, Moroccan Blue Tansy Essential Oil is one of The beauty community and it is filled with the life-changing products from the amazing land of Morocco. Morocco has given some out of the world products one after the other in the skincare arena. The mystic land has so much to offer especially when the world is going organic. Argan oil was the first essential oil which caught people's eye for its wonderful qualities. Essential oils have numerous qualities that treat skin conditions to provide a healthy and glowing skin. They can be mixed with a product or can be used directly. Different variants of essential oils have different qualities that focus on particular skin issues. The best thing about essential oil is that they are naturally obtained and exist in the purest form thus tending to be extremely potent.

One of the hidden gems from Morocco is the Moroccan Blue Tansy Essential Oil; it is also known as the Moroccan Blue Chamomile. It is viscous oil with indigo blue color. For the purpose of The color is generally so strong that it can stain a piece of clothing or even skin. The blue color is due to the presence of chamazulene, an anti-inflammatory compound. The oil is known to have anti-inflammatory and antihistaminic properties. Similarly, it has soothing and calming properties which make it essentially useful for aromatic applications. It has a beautiful fruity, subtly floral and camphorous aroma.

Blue Tansy Essential Oil can be used in n number of ways to use its full potential. It is a substitute to German Chamomile or Yarrow in skin care. It is used in different dilution to treat skin concerns.

Origin: Incidentally, the plant from the flower of which Tansy is obtained is a native to Mediterranean basin. The plant gradually disappeared from the region due to excessive harvesting of wild plants. It has been reintroduced in Morocco in past few years. Blue Tansy essential oil is considered to be a natural source of theophylline. Theophylline is a bronchial-dilator which helps a great deal in Asthma.

Shelf Life: Its shelf life is normally 3 to 4 years once the bottle is opened. To extend the shelf life the oil needs to be stored in a dark place and need to be refrigerated.

Availability: Therefore With so much to offer the Blue Tansy Essential Oil comes with a catch! It is a rare essential oil and is not easy to get your hands on. Most of the time it is under shortage of supply which unfortunately makes it difficult to find the pure form of Blue Tansy. Buyers need to be careful from fake sellers who sell the adulterated version of blue tansy essential oil.

Benefits: Besides asthma, Blue Tansy Essential Oil is also used as anti-allergenic, anti-inflammatory, anti-anxiety, calming, cooling sedative ingredient which can be used in combination with other oils for different skin conditions. It is noteworthy here that the natural products have proved that when it comes to beauty and health, nothing can beat the organic and natural. As a result, Morocco is certainly a land of hidden treasures which has given many such products to the health and beauty industry. But at the same time, rarity makes it prone to piracy and frauds. The buyers should be aware of this so that they actually get what they are paying for.

Quick Details:

Min. Order Quantity: 1 Liter/Liters
Supply Ability: 2000 Liter/Liters per Week
Port: Casablanca /Tanger MED / Agadir
Payment Terms: L/C, T/T, Western Union, MoneyGram, PAYPAL
Place of Origin: Morocco
Processing type: Cold pressed
Form: oil
Use: Body, Face, and hair
Supply Type: OBM (Original Brand Manufacturing)
Brand Name: BioProGreen or private labeling
Price: Ex-work
Cultivation Type: Organic
Main Ingredient: bleu tansy
FOB Price: Contact US

Packaging & Delivery:

Packaging Details: 40ml, 60ml, 100ml, 125ml, in PET plastic bottle with pump 250ml, 500 ml, 1Liter, 10 Liters, 20 liters, 25 liters, 33 Liters in drum with cap essential Oil can be 40ml, 60ml, 100ml, 250ml, 500 ml in amber or trasparent glass bottle with cap.
Delivery Time: 15 days after confirmation of all details and deposit.