Halos 330ml Canned Sparkling Mango Juice Drink
| | |
| --- | --- |
| Category | Sparking Fruit Juice Drink |
| Brand | Halos |
| Country of origin | Vietnam |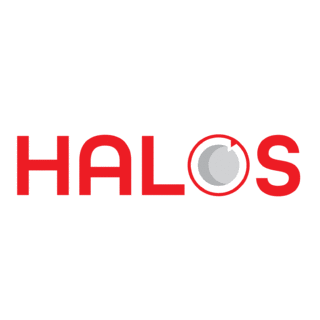 Sen Beverage
No.38- E Street, Di An City, Binh Duong Province, Vietnam
Description
Brand: Halos or Private Label
Product: 330ml Canned Sparkling Mango juice drink
Volume: 320ml/330ml/500ml Can
Sheft life: 24 months
Another flavor: Lychee, mango, guava, passion, orange, coconut, lemonade, ...
Minimum Order Quantity: Accept any quantity your order
Delivery Time: 15-20 days after receiving deposit
Payment Term: T/T, L/C
Certifications: FDA, ISO, HACCP, GMP, HALAL, etc.

Carbonated drinks: Halos brand 3300ml canned sparkling mango juice drink.

Enjoy the effervescence with 330ml Halos fresh sparkling mango water.

Immerse yourself in the tantalizing world of refreshing beverages, where 330ml HALOS Fresh Sparkling Mango Water takes center stage. This drink merges the tropical sweetness of mangoes with the invigorating fizziness of sparkling water, offering a refreshing alternative to sugary sodas and traditional fruit juices.

The 330ml HALOS Fresh Sparkling Mango Water brings to you the exotic taste of ripe, succulent mangoes in every sip. The combination of tropical fruitiness and light effervescence creates a delightful sensation, turning every sip into a refreshing experience.

But it's not just about taste. This drink is also a healthier alternative, crafted with attention to your well-being.

The 330ml Halos Fresh Sparkling Mango Water is more than just a tasty drink. It's a healthier choice that fits into any lifestyle. It is low in calories and free from artificial sweeteners, making it an ideal beverage for those who want to maintain a balanced diet.

The uniqueness of 330ml Halos Fresh Sparkling Mango Water lies in its all-natural ingredients. This beverage is made from fresh, hand-picked mangoes and blended with crystal clear sparkling water, providing a burst of natural flavor with every sip.

Whether you're looking for a refreshing drink to cool down on a hot summer day or a flavorful beverage to enjoy during a quiet evening, 330ml Halos Fresh Sparkling Mango Water is your perfect companion. The handy 330ml size makes it portable and convenient to carry, ready to refresh you anytime, anywhere.

Halos has always been committed to delivering the highest quality beverages. The Fresh Sparkling Mango Water is a testament to this commitment. Made from carefully selected mangoes and blended with sparkling water, this drink is not only refreshing but also meets the highest standards of quality.