OEM 500ml Aloe Vera Drink
| | |
| --- | --- |
| Category | Aloe Vera Drink |
| Brand | Halos |
| Country of origin | Viewnam |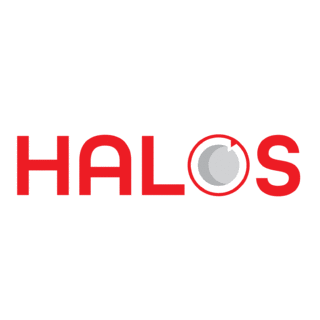 Sen Beverage
No.38- E Street, Di An City, Binh Duong Province, Vietnam
Description
Brand: Halos or Private Label
Product: Aloe vera drink original flavour
Volume: 500ml pet bottle
Sheft life: 18 months
Another flavor: Lychee, mango, guava, passion, orange, coconut, lemonade, ….
Minimum Order Quantity: Accept any quantity your order
Delivery Time: 15-20 days after receiving deposit
Payment Term: T/T, L/C
Certifications: FDA, ISO, HACCP, GMP, HALAL, etc

OEM 500ml Aloe vera drink manufacturing of 500ml pet bottle aloe vera juice:

As consumers become more conscious of their health and wellness, the demand for natural, nutrient-rich beverages is on the rise. A standout in this segment is Aloe Vera juice. HALOS, a prestigious brand and a top-tier beverage supplier and manufacturer from Vietnam, brings to the forefront a superior 330ml canned Aloe Vera Juice.

Demystifying aloe vera drink and its juice:

Aloe Vera, a succulent plant species, is globally recognized for its extensive health benefits. Consumed in juice form, it offers an easy and refreshing way to take advantage of its nutritional properties. HALOS's Aloe Vera juice is a convenient, delicious option for those wishing to incorporate this healthful plant into their diets.

Aloe vera drink mix juice: a treasure trove of health advantages:

Aloe Vera is packed with essential nutrients, including vitamins, minerals, and amino acids. Regularly consuming JOJONAVI's Aloe Vera juice can contribute to better digestion, enhanced hydration, and a boost in overall wellness.

Halos: a paragon in beverage manufacturing

Halos has made a substantial mark in the beverage sector by offering a broad variety of enticing fruit juices. Adhering to stringent production procedures, they utilize top-notch fruits to deliver beverages that satisfy both in taste and nutrition.

Over view sen food and beverage in Viet Nam - supplier passion juice drink in Viet Nam:

Sen food and Beverage ltd established in 2018 with strongly experiences in beverage field. Our brand name HALOS, we are one of the most manufacturer in Viet Nam, we produce ODM and OEM service. We proud of that our products achieve standard quality to export to Europe such as: Coconut water, Aloe vera drink, Fruit juice drink, ...